'I want to be prime minister,' says Corbyn, divides leadership rivals in debate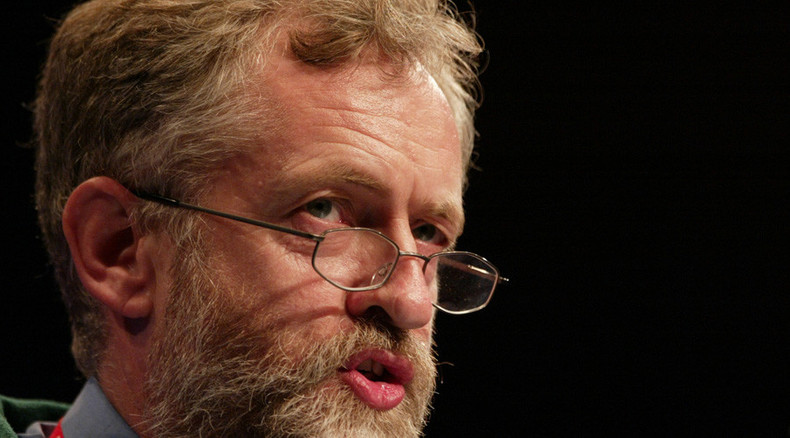 Two of Jeremy Corbyn's Labour leadership opponents have said they would not serve in his Shadow Cabinet if he is elected.
Both Liz Kendall, who favors a Blairite approach to running the struggling party, and fellow leadership rival Yvette Cooper told LBC Radio on Thursday they would not take on the role of a "party of protest."
They said Corbyn's policies would see Labour out of office for a generation.
Former bookies' favorite Andy Burnham, however, said he would support the left wing candidate should he become leader of the party.
The leadership hustings, hosted on Wednesday night by LBC radio, saw Corbyn confess his desire to become prime minister of the UK.
"Of course, that's why we're here. I want to see this country change," the North Islington MP said.
Burnham said that he would support any decision made by the Labour Party.

"If that was the decision of the Labour Party, I would of course be loyal to the Labour Party and loyal to Jeremy," he said.
"It was really important that the party came out of the election united. We are not going to get anywhere by running factional politics," he added.
As well as Kendall and Cooper, Corbyn could face an exodus from the front benches of the party as Chuka Umunna also said he would not serve in a Corbyn-led Shadow Cabinet.
Liz Kendall told radio listeners that Corbyn's leadership would be a catastrophe.
"It would be disastrous for the party and disastrous for the country and we would be out of power for a generation. I don't want to be a party of protest and I would not be able to stop myself from making that case."
While Cooper initially did not give her position on Corbyn, saying "in terms of politics, I don't think you should walk away from the Labour Party, and I would never do what the SDP [Social Democratic Party] did," she eventually admitted she would not serve in a Corbyn-led Shadow Cabinet.

Cooper also attacked the way temporary Labour leader Harriet Harman took control of the welfare vote on Monday, in which nearly 50 Labour MPs defied the party by voting 'no'.
"It is a complete mess ... I don't think it has been handled right. I think we should be opposing the bill. The mess we got into has made everyone confused. A messy compromise was made to try to hold the party together and it has failed."