​Uber driver who threatened to slit customer's throat suspended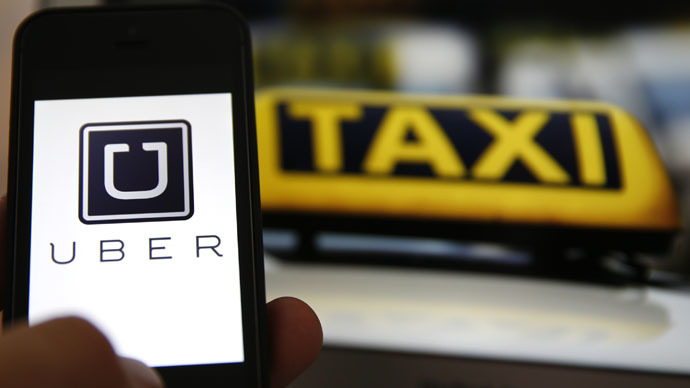 An Uber taxi driver who threatened to slit a customer's throat for canceling her journey has been "immediately suspended," the taxi firm has said.
Anna Kealey, a 28-year-old university lecturer, booked an Uber car at 11am on Sunday as she was meeting friends for brunch, but canceled the cab when it was only a few minutes away.
Uber customers are usually charged a fee for canceling a journey after five minutes, but it seems that wasn't enough for this particular driver.
Kealey told BuzzFeed she canceled the journey because she "occasionally gets panic attacks" and decided to walk to calm herself down. She said she "started to feel anxious" right after she booked it.
The driver sent her a threatening voicemail, which she only picked up on Wednesday during a lunch break.
Oh my god... I just listened to a voicemail from an @Uber driver from when I had to cancel. He shouts "Cancel again and I'll cut your neck!"

— Anna Kealey (@annakealey) July 8, 2015
Think is unbelievable. I've saved the voicemail. I feel so unsafe.. Please fire this man right away, @Uber#Uber I've submitted a compliant.

— Anna Kealey (@annakealey) July 8, 2015
@annakealey That's completely unacceptable. Please get in touch at http://t.co/balq3Eyso6 so we can follow up ASAP. / @UberUKsupport

— Uber Support (@Uber_Support) July 8, 2015
He called Kealey an "idiot," telling her "don't do that again."
"You bring me here and you cancel, don't do that again and I'll cut your neck," he said.
A shocked Kealey said she found the language he used "inappropriate, threatening and disgusting."
"It's scary since I ordered it right by my house. It makes me feel so unsafe," she said.
READ MORE: Uber banned in Indian capital after taxi driver accused of raping passenger
The lecturer immediately tweeted Uber telling them she had "saved the voicemail" and that they should "fire the man straight away."
In a statement, Uber said they had contacted Kealey and suspended the driver over his threatening voice message.
"We have spoken to the rider to ensure they are OK and encourage them to report this to the police," the company said.
The taxi driver has been "immediately suspended, as is our policy, and we are investigating fully." Uber said they would work with the police.
This isn't the first time one of Uber's drivers has abused a customer. Uber added homophobia to its taxi fare on New Year's Day this year, when one of its drivers was suspended for kicking out a gay couple for kissing in the car.
You can share this story on social media: