Uber banned in Indian capital after taxi driver accused of raping passenger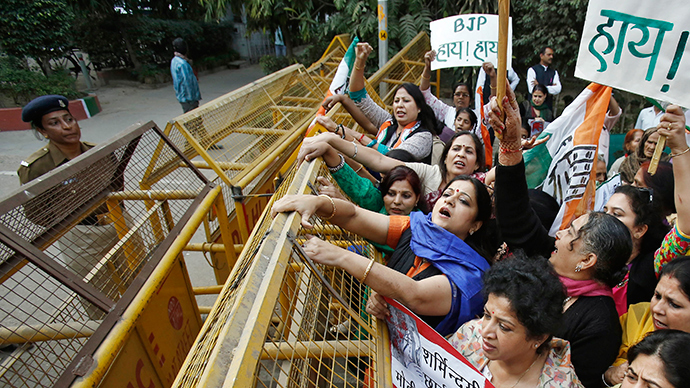 The taxi service Uber has been banned in New Delhi, after a woman was allegedly raped by a driver with the taxi-booking service. The company is in hot water for hiring a person arrested for sexual assault three years ago.
The ban was announced by the city's transport department on Monday.
Travis Kalanick, the CEO of the Californian company, vowed justice for the victim and promised to support the victim and her family in her recovery.
"What happened over the weekend in New Delhi is horrific," Reuters reported him as saying. "We will do everything, I repeat, everything to help bring this perpetrator to justice."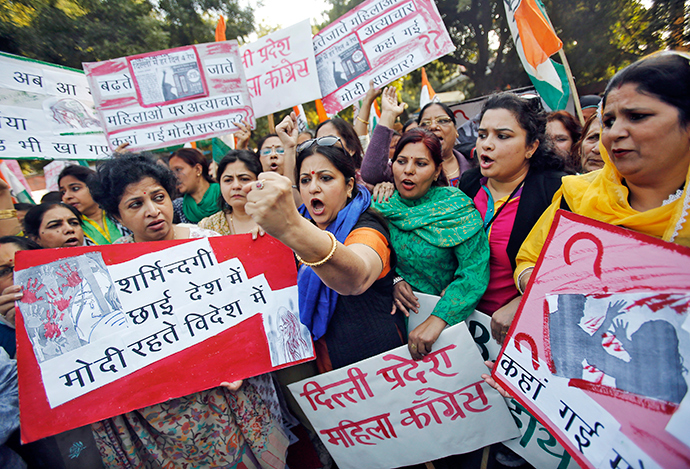 The suspect, 32-year-old Shiv Kumar Yadav, is facing charges of assaulting a finance company employee who ordered his taxi. Police says she was on her way home from a dinner party on Friday night when she made the booking. He allegedly threatened her with violence if she told anyone, after committing the act and dropping her off home.
The woman managed to take a photograph of the car and make note of his personal number.
"The suspect was held in his home town in Uttar Pradesh where his car was earlier found abandoned. He will be brought before a New Delhi court on Monday," said Madhur Verma, deputy commissioner with the New Delhi police.
Police were surprised that though Yadav was arrested three years ago on sexual assault charges, though the case was reportedly settled with the accuser, he was given a job with Uber. They're accusing Uber of failing to perform the necessary background checks.
Police also said the driver did not have a driving license issued by the Delhi Transport Authority, India Today reports.
"Every violation by Uber will be evaluated and we will go for legal recourse," Verman, the deputy chief of police, told reporters.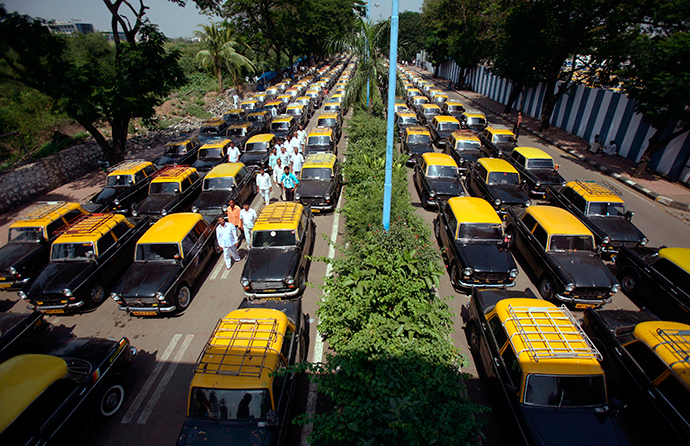 India recently passed new laws promising increased punishment for rape, as well as instituting fast-track trials. The world's second most populous nation is suffering an epidemic of sexual crime, with several stories on the subject making headlines in recent times. One of the most shocking ones involved a gang rape resulting in the death of another young woman.
READ MORE: 4 attackers in Delhi gang rape case sentenced to hang
India is the fourth most dangerous place for a woman to be traveling alone, a poll by Thomson Reuters reveals. However, the country is also the second most dangerous place for traveling at night, and for cases of verbal abuse.
Some 40 cases of crimes against women are registered in Delhi each day, including at least four rapes, according to the Minister of State for Home Affairs, Haribhai Parthibhai Chaudhary.