​Jeremy Corbyn could score top Shadow Cabinet job to avoid Labour Party split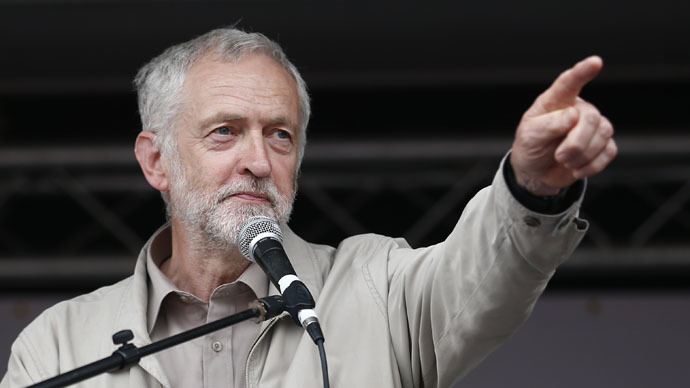 Veteran socialist Jeremy Corbyn MP, who is widely expected to come second in the Labour Party leadership contest, could be offered an influential Shadow Cabinet post to stave off the threat of a left/right split, according to a party source.
"If the new leader wants to go down the unity route, they would have to offer jobs to Corbyn and some of his supporters," the Sun newspaper was told.
The same source also warned such a move would come with its own risks.
"It would cause outrage among other MPs and probably see resignations from current Shadow Cabinet members."
READ MORE: Corbyn's left-wing leadership bid a 'disaster' for Labour, say rattled MPs
Corbyn is seen by many as the antithesis of Tony Blair's New Labour, given his opposition to austerity, support for worker's rights, opposition to renewing Trident nuclear weapons and resistance to the military interventionism which has come to typify Blairism.
Polls currently put him in second place for Labour leadership behind Andy Burnham. Corbyn recently secured the support of Unite – Britain's biggest democratic worker's organization and the fifth trade union to back him.
In a press release, Unite said: "The biggest union in the UK will support Jeremy Corbyn in the upcoming vote for the leader of the national Labour Party.
"The union will advise members that the executive council also voted to back Andy Burnham as the second preference candidate.
"The backing for Jeremy Corbyn was in recognition that his policies were most closely aligned with those of Unite," it added.
Corbyn said: "It is a great honor to receive Unite's nomination, and it underlines that this a serious campaign that has growing momentum."
"The leadership election is about one issue above others: whether we accept another five years of a race to the bottom based on cuts that destroy services and damage living standards, or whether we invest our way to a growth and fairness."
He added a trenchant defense of the Labour Party's ties to trade unions, at a time when both left-wing union activists and moderate Labour MPs have been questioning the value of the link.