Stalking offences up 33% across UK – police figures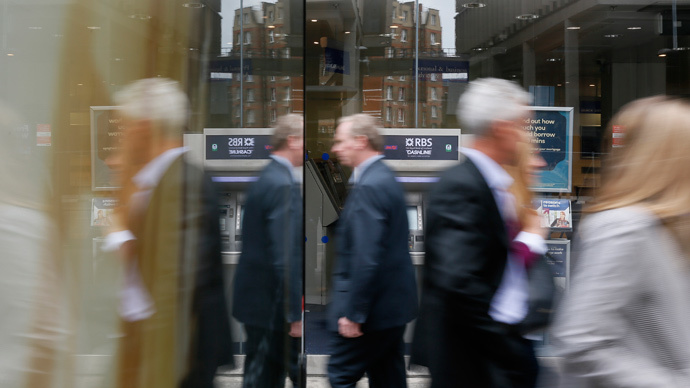 Charges handed out by UK police forces for stalking offences have increased by 33 percent since 2012, with some forces recording increases of up to 89 percent, figures seen by RT reveal.
Statistics from 40 police forces across England, Wales and Northern Ireland reveal a total of 13,348 charges made under the Protection from Harassment Act in 2014, up from 10,059 in 2012.
The rise in the number of charges, obtained through Freedom of Information requests, coincides with changes made to the Protection from Harassment Act three years ago in order to impose stricter laws on stalking crimes.
READ MORE: RT EXCLUSIVE: Racial & religious hate crimes spike in 2 years – UK police figures
More than half of the forces to respond saw a rise in the number of stalking charges — including behavior than amounts to harassment, breach of restraining orders and stalking involving fear of violence. The nationwide average increased by almost 25 percent.
Northumbria Police recorded the biggest rise between 2012 and 2014, increasing by 89 percent to 142 charges.
Thames Valley Police, meanwhile, recorded the biggest decrease over the same period, falling by 18 percent to a total of 188 charges.
The Metropolitan Police recorded the highest total number of charges with 6,461 over the past three years, including 2,500 in 2014
In April 2015, Elliot Fogel, a former Sky Sports producer, was sentenced to three-and-a-half years in prison after stalking Claire Waxman, an ex-classmate, for over a decade.
Fogel broke into Waxman's car, made hundreds of late-night calls to her home, Googled her name 40,000 times and forced her to move home five times.
READ MORE: 85 child sex abuses reported each day – NSPCC
English journalist Caroline Criado-Perez became a cyber-stalking victim after her high-profile campaign for Jane Austen's image to appear on the Bank of England's £10 note.
Criado-Perez received rape and death threats on Twitter. One tweet read: "I will find you, and [you] don't want to know what I will do when I will do ... Kill yourself. Before I do."
Kristiana Wrixon, manager of the UK National Stalking Helpline, welcomed the rise in charges but stressed there is still "a long way to go" with prosecuting stalkers, adding that the helpline — set up in 2010 — deals with an ever-growing number of victims.
"We are dealing with a huge number of calls — almost 3,000 every year via phone and email. Our operators are too busy to deal with them all. The demand is just so high," she said.
"It's paradoxical that we welcome the rise in the figures, but all the research that's gone into stalking shows that it's one of the highest interpersonal forms of crime. The figures still do not reflect that, which is why we want the figures going up each year."
READ MORE: Prostitution ban won't hit England, 'too many politicians' visit sex workers
Laura Richards, CEO of Paladin, a charity that supports high-risk stalking victims throughout England and Wales, described the organization as "inundated" with stalking-related referrals from police, support services and the victims themselves.
She also highlighted the importance of the changes made to the Protection from Harassment Act, which came about after a six-month parliamentary inquiry in 2012 that revealed stalking victims' "profound lack of confidence" in the criminal justice system.
"Changing the law has helped stalking being considered as a serious issue, and there is definitely more awareness [about it]," Richards said.
"Victims are now more willing to call the police, and it's been a cultural step. It's changed the way we think about what's acceptable [behavior] and what's not."
Fifty-four-year-old Mandy Dunford, a retired police officer from North Yorkshire, became a stalking victim when her neighbor — usually dressed in just his socks and boots — began performing sexual acts on himself throughout the day outside her home.
READ MORE: Over 1,400 suspects investigated in UK historical sex abuse inquiry
"I live in a very remote farmhouse all on my own. He could do anything to me, and he knew it. No one would have known. He just used to stand from light until dark, stark naked, outside my home, masturbating at me when I walked past. It was terrifying."
Dunford's neighbor, 67-year-old Kenneth Ward, was arrested and jailed for five years in 2011. But upon his expected release, with his restraining order overturned, he will be allowed to live in his old home — less than 200 meters from Dunford's home.
Referring to Ward, who shot live rounds of ammunition at Dunford before his arrest, she said: "My property is worth £450,000, but it's been left worthless because of him. No one will dare to come near this place. It should be over for me, but I'm now moving house."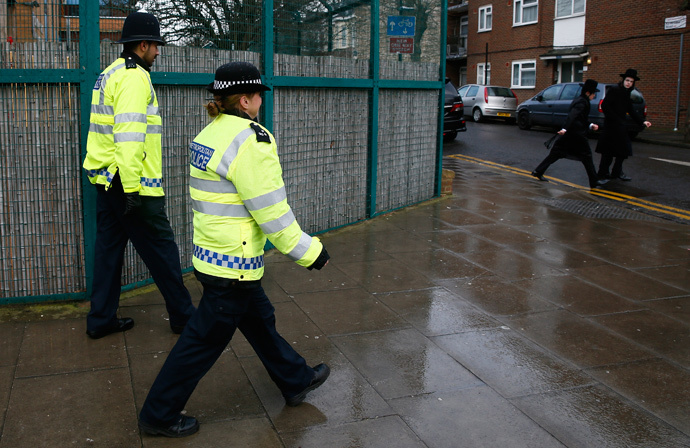 Northumbria Police Crime Commissioner Vera Baird said the constabulary's Violence Against Women and Girls strategy and a recent poster campaign caused the surge in charged.
"I would urge anyone being subjected to stalking or harassment not to suffer in silence and to come forward," said Baird.
"Whatever form stalking and harassment takes, the important thing to note is that there is help out there for those who are suffering from it."
A Home Office spokesperson described stalking as an "appalling crime which can destroy lives," citing the introduction of the new legislation as a "clear message" that stalkers will face justice.
"But we recognize that legislation alone is not enough, so we are also working with the police and Crown Prosecution Service to raise awareness and improve the frontline response.
"A police training package on stalking has been completed over 64,000 times and we are improving the way information on stalkers is captured and shared between forces."
The Protection from Harassment Act — despite its title — was introduced in 1997 to deal with stalking. It has more often been used to deal with general harassment crimes, however, such as neighborly disputes.
In 2012, the Independent Parliamentary Inquiry into Stalking Law Reform concluded that the law had failed stalking victims, which lead to the introduction of two specific stalking offences.
Speaking in 2012, then Home Office minister Jeremy Browne said, "These new offences send a clear message to offenders that stalking is a serious crime."
You can share this story on social media: