Over 1,400 suspects investigated in UK historical sex abuse inquiry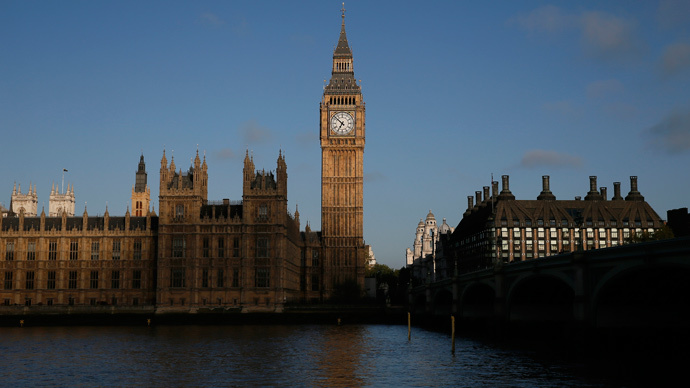 Over 1400 individuals are under investigation by British police as part of an inquiry into a historic VIP sex abuse network believed to include celebrities and politicians.
Information released by Operation Hydrant, the group of police officers tackling the alleged ring, said that the 1,433 suspected offenders included 76 politicians, 43 musicians, and 135 from film, television and radio.
A further 216 were revealed to have died.
#NPCC lead for #childabuse@ccnorfolkpolice has briefed media about scale of abuse & #OpHydrant -info released here http://t.co/4L338j9r4Y

— NPCC (@PoliceChiefs) May 20, 2015
Chief Constable Simon Bailey, chair of Operation Hydrant, said that referrals to new suspects "are increasing on an almost daily basis."
"The numbers I refer to today are a snapshot in time," he added.
So far Operation Hydrant, which was created by National Police Chief's Council (NPCC), is investigating a number of alleged abuse inquiries, but is not specifically leading a particular investigation.
1,400 suspects in politician and celebrity #childabuse inquiry delayed until after #GE2015http://t.co/00t5pWaozO

— John Dalton (@JohnDalton6011) May 20, 2015
The alleged abuse is primarily thought to have happened in institutions, Bailey said, with 666 of the suspects believed to have targeted victims in establishment places.
A total of 154 schools, 75 children's homes and 40 places of religious worship were among the institutions identified.
Bailey stressed UK authorities are seeing "an unprecedented increase" in the number of allegations surfacing.
"There is no doubt (Jimmy) Savile has had an effect on us.We are dealing with more and more allegations," he said.
In March, it also emerged that Britain's police watchdog was expanding its operation to investigate police cover-ups of historic sex abuse in the UK.
Allegations being investigated by the IPCC span from the 1970s to the 2000s, and include cases where inquiries into MPs, actors and the clergy were dropped due to pressure from senior officers.
One claim asserts detectives in central London gathered evidence against a high-profile pedophile ring operating in Britain, and that a file has been submitted to begin proceedings against those identified.
You can share this story on social media: