85 child sex abuses reported each day – NSPCC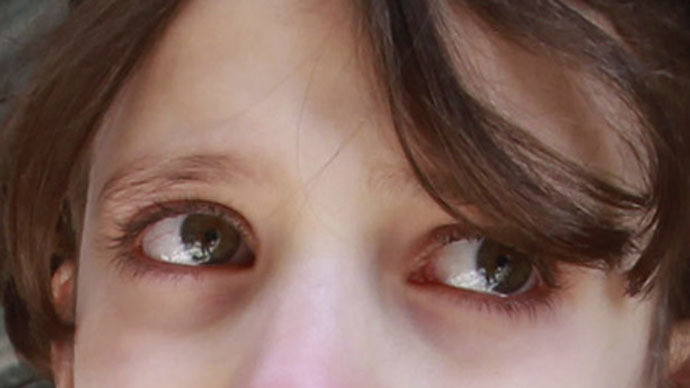 Police have recorded a substantial increase in the number of sexual assaults on children, with an average of 85 incidents recorded each day, new figures show.
According to research by the National Society for the Prevention of Cruelty to Children (NSPCC), the number of allegations of sexual assaults on children in England and Wales has risen by more than one-third in a single year.
They found a total of 31,238 allegations of rape, grooming and other sexual offenses had been made in 2013/14, a rise of 38 percent on the previous year.
The NSPCC said more than 75 percent of reported abuses were perpetrated against girls. They further found that while the majority of victims were aged between 12 and 16, over 8,000 crimes were perpetrated against children under the age of 11.
Nearly 3,000 were estimated to be under the age of five and 94 were babies.
The figures, obtained through Freedom of Information (FoI) requests, show the number of alleged offenses reported has increased steadily each year. The latest rise of 38 percent represents the biggest increase in six years.
READ MORE: Oxford University head condemns sexual harassment on campus
READ MORE: Over 3,000 UK policemen investigated for alleged assault, 98% remain on duty – report
NSPCC Senior Policy Officer Jon Brown said: "Our estimate is that there are 50,000 children in the country who need help and support for abuse who are not getting it.
"We need the government to step up and breach this gap. It cannot be right that so many children are going without support. We should be treating this as a public health problem given the damage done into adulthood to individuals who have been abused as children."
Police note that part of the increase is down to more people speaking out in the wake of the Jimmy Savile abuse scandal, which emerged in 2012.
Brown said he agreed with comments made previously by Chief Constable Simon Bailey, who said there is a very real increase in child sex abuse, fueled by grooming on the internet.
"Many, many, more victims have found the confidence to report abuse, knowing they will be treated with sensitivity and respect, that we will listen to them and that we will take their allegations seriously," Bailey said, in response to the new figures.
"Increased reporting means we are dealing with an unprecedented number of investigations but it is my belief that more abuse is being perpetrated. The internet has given people the ability to sit in their room and indulge fantasies in a way that simply was not available to them two decades ago."
The NSPCC's chief executive, Peter Wanless, said: "These figures are disturbing and clearly illustrate child sexual abuse is a continuing and widespread problem that needs urgent action. But we know this is still only a fraction of the true number of victims because some endure an agonizing wait of many years before telling anyone – and others never reveal what has happened to them."