​Hate crime 'magnified' for rural LGBT community – study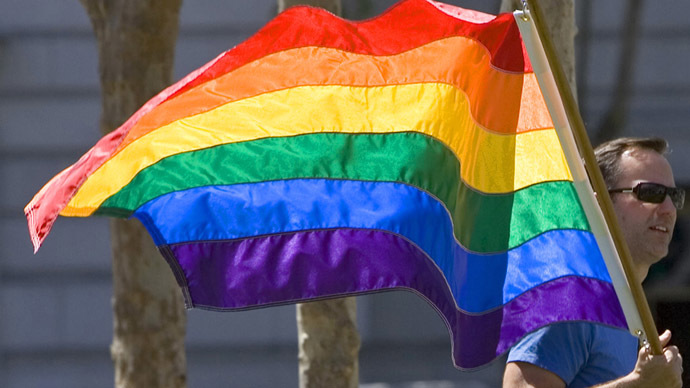 Rural LBGT people are badly affected by prejudice and abuse, with some 'actually scared' to go into their gardens for fear of suffering abuse, a study claims.
The report's author Stevie-Jade Hardy, who lectures at the University of Leicester's Centre for Hate Studies, said LGBT people were often left isolated and alone in the face of bigotry.
Speaking to the Guardian newspaper, Hardy explained some of the forms of abuse LGBT people have faced: "People would graffiti their house or cause criminal damage, young people when they walked down the street would verbally abuse them, call them derogatory names, and often it would start to escalate."
She said that reporting abuse did not guarantee it would end.
"If something was done about it, then they found that sometimes the instances got worse and those young people were targeting them more frequently."
But it tended to be those more everyday experiences that are incredibly difficult to deal with – that drip-drip effect," she said.
READ MORE: Hate crimes against transgenders on the rise in UK, police say
Hardy said for those in rural communities "differences are maybe magnified."
"Young people will often target someone who they see as being different in that context."
"People are actually scared to go out into their garden to enjoy the sun; some people had taken some practical steps like having CCTV put into their house.
"It can be really damaging, particularly in the rural locations it tended to be older LGBT people as well. And so there isn't often that community or that group you can go to, to access support. That was a big issue, just feeling lonely and isolated and that there is nowhere to turn."
Some evidence suggests that anti-LGBT hate crime may also be on the rise in cities
READ MORE: UK disability hate-crime victims failed by justice system – report
In December 2014, the Metropolitan Police revealed that such offenses soared by 44 percent in London in 2014. However, pro-LGBT groups said that figure was just "a tiny fraction of the true number."
Met Police registered a total of 95 cases between January and November 2014. In comparison, there were 66 transphobic hate crimes reported in 2013, and 59 in 2012, the police revealed.
Victims were subjected to assaults, verbal abuse and harassment on the street – and sometimes even rape, robbery, criminal damage, and burglary. This was motivated by either hostility or prejudice towards transgenders.
Eleven other UK police forces also reported that such crimes registered between January and November 2014 were higher than in the whole of 2013.