Hate crimes against transgenders on the rise in UK, police say
Published time: 26 Dec, 2014 18:48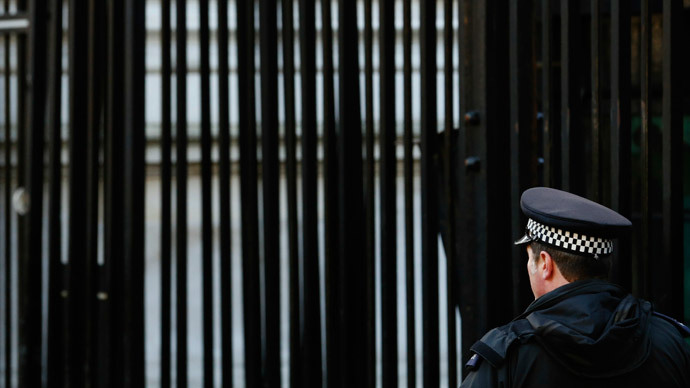 Hate crimes against transgender people in the UK are rising. The Metropolitan Police revealed that such offenses soared by 44 percent in London in 2014. However, pro-LGBT groups believe this figure is just "a tiny fraction of the true number."
Met Police registered a total of 95 cases between January and November 2014. For comparison, there were 66 transphobic hate crimes reported in 2013, and 59 in 2012, the police force revealed.
Victims were subjected to assaults, verbal abuse, and harassment on the street – and sometimes even rape, robbery, criminal damage, and burglary, which were motivated by either hostility or prejudice towards transgenders.
Eleven other UK police forces also reported that such crimes registered between January and November 2014 were higher than in the whole of 2013.
READ MORE: 'Serious institutional homophobia' in Church of England, says Bishop
Suffolk police reported that 63 crimes were committed against transgenders since 2012. In Merseyside, the number of crimes against transgenders doubled this year, reaching 58.
In Avon and Somerset, 38 such offenses were committed between January and November 2014 – compared to 22 in 2013 and 12 in 2012.
But British LGBT activists insist that the real number of crimes is higher than those reported by police.
"A third of trans people in the UK go through transphobic abuse every year," Serge Nicholson from the Galop charity said, as quoted by the Press Association. "That's the second highest of any EU country. That has got to be a tiny fraction of the true number."
"As much as 80 percent of transphobia is not reported. So the rise in transphobic police recording can be viewed as encouraging, though it leaves us with mixed feelings. One transphobic hate crime is one too many," Nicholson added.
READ MORE: EU Justice Court bans tests for LGBT asylum seekers
The Association of Chief Police Officers (ACPO) agrees that transphobic hate crimes have been "significantly under-reported."
"Traditionally, homophobic and transphobic hate crime has been significantly under-reported and we are working hard to ensure the LGBT community feels confident to come forward and report incidents," said Chief Constable Jane Sawyers, the national policing lead for lesbian, gay, bisexual, and transgender issues.
According to Sawyers, police are working towards helping transgenders feel more confident in reporting incidents to authorities.
Many police forces have also introduced LGBT liaison officers, who are tasked with building community links and providing support to victims and witnesses of hate crimes.
"We strongly encourage anyone who has experienced transphobic hate crime to report incidents to the police," Sawyers said.