​'Diversity deficit': Ethnic minority representation in UK boardrooms falling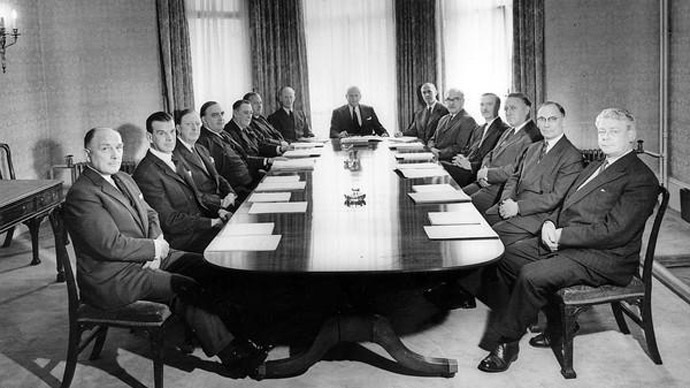 Efforts to diversify the ethnic make-up of boardrooms in Britain's biggest firms are failing, a new report reveals. The study shows a drop in the number of non-white managers being prepped for top jobs in FTSE 100 companies.
Published on Monday, "The Green Park Leadership 10,000: Spring 2015" report examined the profiles of 100,000 executives in the UK's largest firms.
Position of minority leaders has declined in #FTSE100 losing 40 Non-White leaders in the last 12 months #GreenParkLeadership10000#diversity

— Green Park (@GreenParkLtd) June 22, 2015
The study found Britain's business sphere is characterized by a growing "diversity deficit," as the number of ethnic minorities in leadership roles dwindles. This striking decline in non-white representation is"extremely disappointing,"Green Park said.
Excluding non-executive directors, the report indicates the number of firms with an exclusively white leadership board has increased from 63 to 70 in the last year.
It also found most of the non-white executives profiled who hold leadership roles work in firms with operations in Africa. It predicted this trend could place top UK companies at a grave disadvantage on the global stage.
Widening 'diversity deficit' threatens Britain's competitiveness - new research from @GreenParkLtd: http://t.co/sLvTd88vML

— enei (@en4ei) June 22, 2015
"The research shows that there are still no senior East Asian or Chinese heritage Executive Directors on any Main Board in the FTSE 100, and in fact fewer than 60 people of East Asian or Chinese heritage in the entire 10,000 in the study," Green Park said.
"The decline in ethnic minority presence is more marked at the 'pipeline' Top 100 leadership level. This year's study shows that the FTSE 100 has lost the equivalent of nearly 40 of its 480 non-white leaders at this level in the past 12 months."
The executive recruitment firm concluded prospects for minority leadership are falling in Britain.
The report's findings will prove an embarrassment for the Liberal Democrats after former business secretary Vince Cable's campaign to ensure firms operating in the UK recruit at least one non-white director before 2020.
Women were found to make up 12.6 percent of executive directorships on boards, and 27.9 percent of non-executive positions.