Britons taking more MDMA than any other country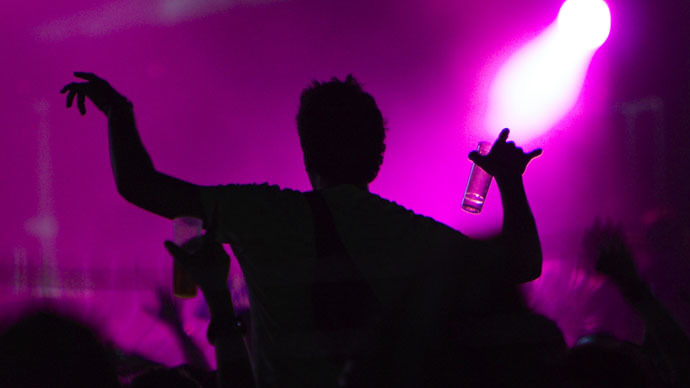 Partying Brits take more MDMA than any other country, a new survey has revealed, while the nation's use of laughing gas comes in second worldwide.
The Global Drugs Survey 2015, which took information from 100,000 people worldwide to document their drug habits, also found the UK's use of Ecstasy was comparably high, beaten only by Australia.
The GDS found that 0.42 grams was the average amount taken by English users, with Scotland and Ireland following close behind on 0.38 and 0.37 grams respectively.
Nitrous oxide, commonly known as laughing gas, was found to have been taken by 23.6 percent of UK respondents, which was the second highest rate after Holland.
While MDMA in powder form is becoming increasingly popular due to its higher levels of predictability, poor information means users often take dangerously high doses, the report notes.
READ MORE: Psychedelic drugs should be legally reclassified, medical uses explored – academics
"Now although we saw a huge increase in participation rates and countries over those years you can escape the fact pills and MDMA crystal are about in abundance. Sometimes these pills contain in excess of 200mg and occasionally 300mg of MDMA, twice and three times what most people think is a reasonable dose," the GDS reports.
They advocate standardizing pills to ensure they are taken safely.
"Our request would be make standard pills of 80-100mg and put the dosage on them – way more useful than logos for all concerned, and if you are knocking out 200mg pills put a big groove down the middle so people figure out they should just take half (or even better a quarter). Every time you get a new pill always take a quarter to start with and wait at least 60-90 minutes before dosing, to 'start low, go slow.'"
The report also found that across the world, more people were buying drugs online than ever before, despite authorities closing down Silk Road – the world's biggest online drugs market place - in 2013.
More than 11,750 respondents in the UK survey said they had bought substances online, both on conventional websites and on illegal criminal sites that can only be accessed by encryption software.