Women wait 20 years longer than men to earn first £1m
Published time: 28 May, 2015 13:08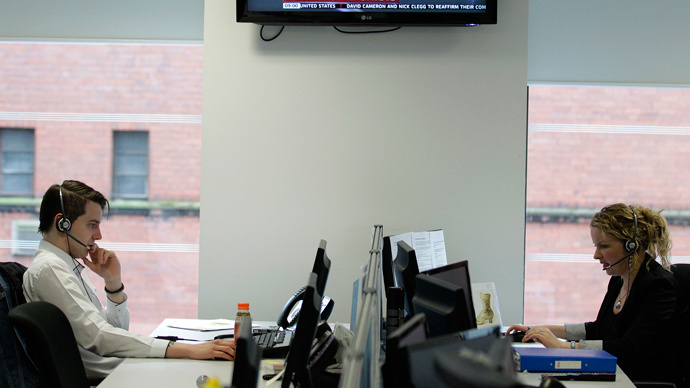 Female workers have to spend nearly two more decades earning than men before they reach their first million, new figures show.
According to research from the financial services group Prudential, the average worker reaches their first million at the age of 56 years and six months, but there is a stark contrast between the average between men and women.
READ MORE: No whites, no men: 'Equality' protest accused of racism & sexism
READ MORE: Thousands embrace sex work to fund university costs, study finds
READ MORE: Women in top UK boardrooms double in 4 years, but wider progress remains slow
Men are expected to earn their first million at the age of 50, whereas women have to wait until they are 69 before they reach the milestone.
The company used statistics from the Office of National Statistics (ONS) to calculate the figures, which predicted the age workers would earn their first million before tax.
They also calculated the average worker would have had £212,300 deducted from their salary in tax and national insurance over the course of their career by the time their million had been earned.
While the figures showed a stark difference in gender gap, Prudential noted the gap was beginning to close, with the increase in women's earnings over the past year resulting in a nine-month decrease in the time it takes to earn £1 million.
Men, on the other hand, only saw an increase in wages that shaved one week of the expected time to earn their million.
Differences in career also played a role in the speed with which workers earned their first million, with financial workers reaching the figure at just 41 and those working in energy at 46.
At the other end of the spectrum, teachers wouldn't reach £1 million until they were 62, health care and social workers at 63, administrators at 65 and people in arts and entertainment at 67.
People working in accommodation and food services would not reach the figure until they were 94.
"Earning £1 million in a lifetime may seem improbable to most people when they start out on the career ladder, but with steadily increasing earnings and longer working lives it is a milestone that is becoming more achievable," said Stan Russell, a retirement expert at Prudential.