Sex scandal, expenses claims cut from MPs' Wikipedia pages on Parliament computers
Published time: 26 May, 2015 11:37
Edited time: 27 Jul, 2018 12:53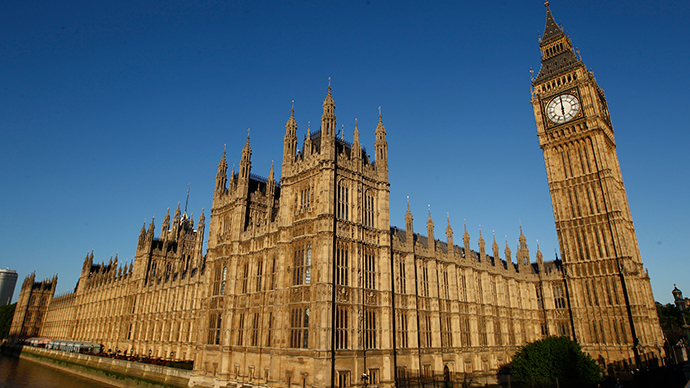 Information about a sex scandal and expense claims were deleted from MPs' Wikipedia pages on computers inside Parliament in the run up to the general election, it has been revealed.
Allegations of an arrest, fraud and an extramarital affair vanished from biographies on the online encyclopedia.
More than a dozen Wikipedia pages were edited on computers based in Parliament, an investigation by the Telegraph has found.
While the editors remain anonymous, the computers were traced using their unique IP addresses, which act as an identifying code to reveal the location of users.
Wikipedia pages can be edited by anyone, but a record is kept of all changes made to articles meaning deleted information can be restored to the page.
Conservative MP Robert Blackman's biography was changed to remove all links to news articles about an 11-year affair, the Telegraph reported.
Blackman began his affair with councilor Carol Shaw a year after he married his wife Nicola, who also worked for Brent Council in London.
READ MORE: Cameron appoints 'anti-gay marriage' MP as equalities minister
READ MORE: All in this together? British MPs handed 10% pay rise
READ MORE: Twitter account resumes posting UK politicians' Wikipedia edits
The Wikipedia page for Stephen Hammond, a former minister for transport, was edited to remove the fact he was one of the most frequent users of chauffeur driven cars while in government.
An independent editor for the website quickly reversed the change made to the Tory MP's article last October, noting: "Revert edit from UK Parliament."
Also deleted was the fact Labour MP Geraint Davies spent £2,285 on his kitchen and £1,500 on his living room using taxpayers' money shortly before he lost his seat in the 2005 general election.
Conservative MP Craig Whittaker's online biography was altered to remove mention of his arrest for an alleged assault on his son in a petrol station in 2012. Whittaker was released with no charges.
An entire section about the expenses of Labour MP Joan Ryan's Wikipedia page disappeared. Ryan claimed more than £4,500 of taxpayers' money for repairs and decorations in her constituency home.
A spokesman for Ryan said: "This is nonsense. Joan Ryan did not even have access to the Parliamentary internet network from which these changes were made."
The Telegraph notes that dozens of smaller changes were effected referencing complementary newspaper articles and political awards.
While it cannot be proved the pages were altered by the MPs themselves, the information security company Portcullis confirmed the changes were made from Houses of Parliament IP addresses.
In a separate investigation, the Sunday Times reported earlier this month that Equalities Minister Caroline Dinenage's Wikipedia page was edited from a computer in Westminster to remove mention of the fact she voted against gay marriage.
The Telegraph's revelations follow Conservative Party Chairman Grant Shapps being accused of anonymously editing his rivals' Wikipedia pages shortly before the general election.
An investigation by the Guardian published in April found a user called "Contribsx" had regularly deleted references to the fact Shapps' used to pose as a multimillion-dollar web marketer under the pseudonym Michael Green.
Shapps denied any involvement in editing the pages, calling the allegations "categorically false and defamatory."