UK police find 10 immigrants hiding in trunks of luxury sports cars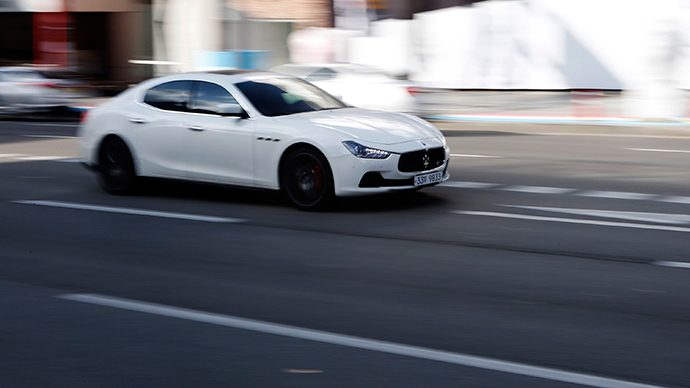 Police in Surrey have discovered 10 suspected illegal immigrants hiding in the trunks of imported luxury sports cars.
The daring stowaways were found by police near the town of Egham in southeast England.
Nine adults were transported to Dover in Kent and one minor was taken into police custody, where social services will attempt to make appropriate arrangements.
Photos from the recent arrest of suspected illegal immigrants in #Eghampic.twitter.com/mPpgykUKHk

— Surrey Roads Police (@SurreyRoadCops) May 20, 2015
All 10 are believed to have come from Vietnam. The driver of the car-transportation truck thought to have ferried the vehicles was not arrested.
The migrants were apprehended at 13:00 GMT on Wednesday.
A spokesperson for Surrey Police said: "The nine adults were arrested and a juvenile was detained on suspicion of illegal entry into the country.
READ MORE: Tory plans to seize illegal workers' pay will push migrants into slavery - campaigners
"The adults were transferred to the UK Visa and Immigration Centre in Dover and the juvenile was taken to a custody centre, as a place of safety, to await assistance from social services."
They were found just hours before PM David Cameron announced harsh new measures to criminally prosecute migrants working illegally in the UK.
Under new legislation due to be implemented on the majority Tory government's watch, illegal workers could now face up to six months in prison.
You can share this story on social media: