​'Underhand, undemocratic': GCHQ continues controversial hacking after covert law change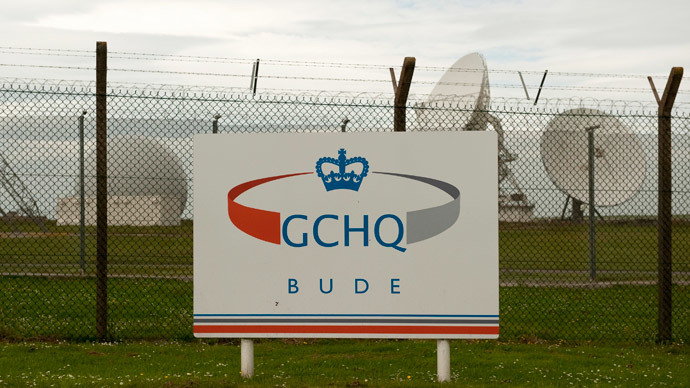 The British government has quietly re-written the law to permit its electronic intelligence agency to continue with controversial surveillance practices, according to campaigners.
Privacy International had been in the process of bringing a legal challenge against the government in the hope of curtailing GCHQ's invasive practices, but claim to have discovered the law had been discreetly changed to exempt the spy agency from prosecution.
The group claims they, and other interested parties, were told about the change in law – which occurred in early March – just hours before they were due to hear the response to their legal challenge.
READ MORE: Pressure builds on GCHQ as NGOs challenge mass surveillance in European court
READ MORE: 'Broadest spying powers imaginable': SNP MPs plan to block Tory Snoopers' Charter
In a statement, Privacy International said: "The government has quietly ushered through legislation amending the anti-hacking laws to exempt GCHQ from prosecution. Privacy International and other parties were notified of this just hours prior to a hearing of their claim against GCHQ's illegal hacking operations in the Investigatory Powers Tribunal."
"Yesterday, the parties were notified that, only a few weeks after the claim was filed, the government quietly introduced legislation on 6 June 2014 that would amend the CMA to provide a new exception for law enforcement and GCHQ to hack without criminal liability."
"The change not only affects Privacy International's claim, but also grants UK law enforcement new leeway to potentially conduct cyber-attacks within the UK."
Deputy Director of Privacy International, Eric King, said: "The underhand and undemocratic manner in which the government is seeking to make lawful GCHQ's hacking operations is disgraceful. Hacking is one of the most intrusive surveillance capabilities available to any intelligence agency, and its use and safeguards surrounding it should be the subject of proper debate."
"Instead, the government is continuing to neither confirm nor deny the existence of a capability it is clear they have, while changing the law under the radar, without proper parliamentary debate."
The news comes only days after Scottish Nationalists pledged to use their newfound parliamentary leverage to block controversial Tory plans to introduce legislation that would see the further erosion of privacy rights across the UK.
As they enter parliament, Scottish Nationalist Party (SNP) MPs are planning to rail against Tory plans to revive a Data Communications Bill dubbed the Snoopers' Charter.
They hope to achieve this goal by lobbying moderate Tories, who previously opposed Home Secretary Theresa May's surveillance agenda.
Speaking to the Telegraph on Tuesday, an SNP MP said surveillance falls into a "tricky civil liberties space for the Conservatives where there are fault lines."
"We think the mass collection of data is wrong. There is a line beyond which it is unacceptable for civil liberties can be impinged," he added.
You can share this story on social media: