Saudi interior minister visits UK, govt to raise Raif Badawi flogging case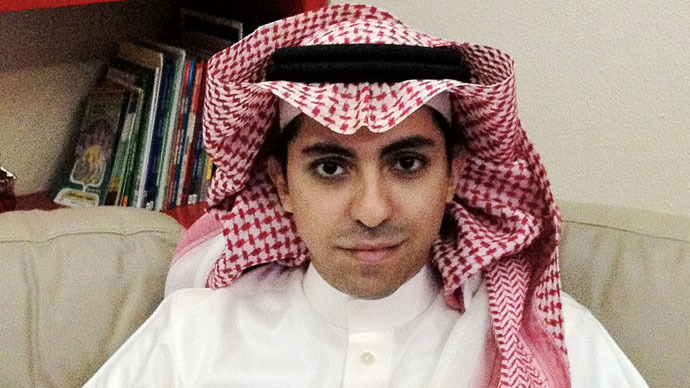 During a visit by the Saudi interior minister to London, it is understood the UK government will raise the issue of Raif Badawi, the imprisoned liberal blogger sentenced to public flogging in Saudi Arabia.
Deputy Crown Prince Muhammad bin Nayef dined with UK Foreign Secretary Philip Hammond on Tuesday night.
Badawi, 31, was jailed for 10 years in January. As part of his sentence he also faces 1,000 lashes, administered in 50 lashes per week, for "insulting Islam through electronic channels" and "going beyond the realm of obedience."
The blogger had agitated for free speech on his Free Saudi Liberals website.
During the Saudi minister's three-day visit to the UK he will meet with Defense Secretary Michael Fallon and then Prime Minister David Cameron on Wednesday. He will also meet with Home Secretary Theresa May on Thursday.
Amnesty International UK's head of policy and government affairs, Allan Hogarth, told The Guardian: "UK officials have been far too reticent for far too long over Saudi Arabia's horrendous human rights record. They've effectively been wearing a muzzle when it comes to Saudi human rights abuses.
"Under the new ruler, King Salman, public executions have continued apace, while the free speech activist Raif Badawi remains in jail and is still at risk of being flogged.
"During this trip Prince Nayef should be left in no doubt that the UK wants to see Raif Badawi freed and wider human rights reforms initiated in Saudi Arabia at the earliest possible moment."
READ MORE: Prince Charles meets new Saudi king amid pressure to raise human rights abuses

Cameron traveled to Saudi Arabia in January following the death of King Abdullah to pay his respects to the absolute monarch. He has also defended Britain's close ties with Saudi Arabia despite human rights concerns.
The PM's spokesman said: "We have consistently raised concerns that we have, and will continue to do so at every level, because no issues are off the table.
"We have been very clear about those views, including in the ongoing case that many people have in mind, and we will continue to raise that."
READ MORE: Royal talks: Prince Charles raises Badawi flogging case with Saudi king
Badawi's wife, Ensaf Haidar, told Amnesty International that Raif was "in a lot of pain."
"He said that when he was being flogged he took the pain silently and rose above it, so that history will know that he did not react to their punishment. His health is poor and he cannot take another round of lashes."
She has now called on the Austrian government to close a Saudi-financed dialogue center in Vienna – the controversial King Abdullah Bin Abdulaziz International Centre for Interreligious and Intercultural Dialogue – and to help end her husband's suffering.