Royal talks: Prince Charles raises Badawi flogging case with Saudi king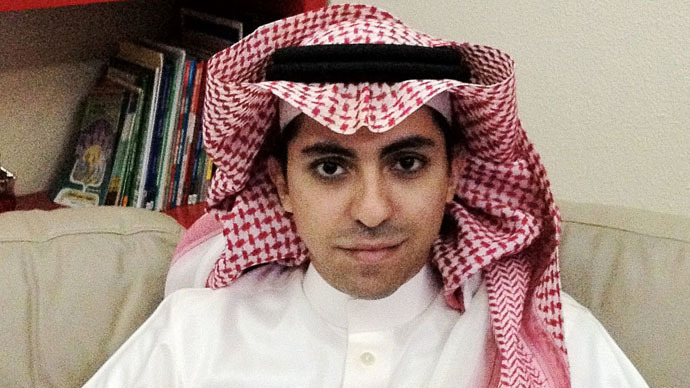 Prince Charles has discussed the plight of jailed blogger Raif Badawi with Saudi Arabia's new King Salman, following pressure from human rights organizations.
Badawi was sentenced to 10 years in prison and has received the first 50 of 1,000 lashes for having set up a website for Saudi liberals.
Charles reportedly had lunch with the Arab monarch and hundreds of guests at a palace in Riyadh on Tuesday.
A source said: "It is understood the issue was raised by the prince during his meeting with King Salman," referring to a private meeting between the two.
"The reaction from the King was not unfriendly."
Amnesty International welcomed reports that Charles raised the issue of Badawi with King Salman.
Amnesty's UK director, Kate Allen, said: "This is of course very encouraging and very welcome news.
"We always said we weren't expecting Prince Charles to give up the red carpets and state banquets and become a human rights campaigner, but we also hoped he'd use his unique position to pass on a few well-chosen words to his royal hosts about human rights in Saudi Arabia.
"From the various briefings from the Palace this week, we're cautiously hopeful that Prince Charles would raise Mr Badawi's outrageous case.
"We still need the UK Government to do more on Raif's case – including specifically calling for him to be released – but Charles' diplomatic intercession could help secure this man's freedom."
READ MORE:Prince Charles meets new Saudi king amid pressure to raise human rights abuses
However, Prince Charles's visit to the Gulf state was criticized by Massoud Shadjareh, chairman of the London-based Islamic Human Rights Commission (IHRC), who said: "It seems highly hypocritical of Prince Charles to be giving such a gesture of support to the Saudi regime at a time when he claims to be worried about the dangers of so called radicalization and British values.
"The prince should know that no country has been more pivotal to the rise of extremism than Saudi Arabia and rubbing shoulders with its leaders is only going to give them more encouragement to continue business as normal."
The oil-rich absolute monarchy has been accused of repeated human rights abuses.
"It is ironic then that the Prince is visiting the leaders of a country that has one of the worst human rights records in the region and has played a massive role in creating the kind of extremism that so alarms him," Shadjareh added, referring to comments made by Prince Charles about the rise of extremism among Britain's youth.
Prince Charles had traveled to the country to pay his respects last month following the death of King Abdullah, aged 90, the half-brother of the newly crowned King Salman.
The late monarch's son Prince Miteb reportedly told Prince Charles: "The whole family were very grateful. It meant a lot when you came on the first day (after the funeral), it meant a great deal to us."
You can share this story on social media: