Mother of returning British jihadist warns of Paris-style attack in UK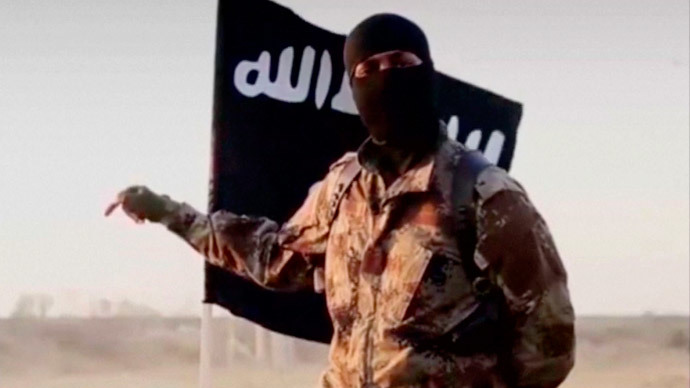 The mother of a young jihadist who fought in Syria last year said the UK risks a Paris-style terror attack if it fails to step up its support for de-radicalization and rehabilitation programs for returning British jihadis.
The woman, known only as Linda, flew to Turkey to bring back her 21-year-old son, James, last year after he secretly left their home in north London to fight alongside a militant group linked to Islamic State (also known as ISIS or ISIL).
"It is quite worrying that there's all these young men returning from these situations and I think that without the right provisions and right care, we could be risking an incident like what happened in France. We do as a society need to address these issues," she said in an interview with BBC Inside Out London.
"There's no point in us as a society denying the presence of all these people that are coming back because they are coming back and ignoring the problem isn't going to make it any better. I feel if these people are just left unattended, not helped, not supported, the potential to society could be devastating. They could become a walking time bomb."
READ MORE:British mother rescues wounded jihadi son from Turkish-Syrian border
Linda said she tried to get help for her son to support him in his de-radicalization progress and his re-adjustment to society. However, she added, "I went to various places to try and get him help but they've just said, 'you know, there's nothing we can do.'"
She said her son was recruited by jihadists online. While in Syria, he was caught in crossfire between opposing militant groups and was hit in the shoulder by shrapnel. When his mother found out about his injury she traveled to the Turkish border with Syria to retrieve him.
"He was in quite a fragile state," she said. "He was by himself, he was scared."
"At that point I knew I was going to have to go to Turkey. Because it gave him something to aim for, because he knew that his mum was waiting for him."
They were reunited four months after he left their London home. After returning to the UK in February last year, he has been questioned by Scotland Yard, but was released the same day because he was not deemed a risk.
MI5 have since "pressured" James into giving them information, his mother said.
READ MORE:ISIS threatens to kill British jihadists who want to go home - report
She said her son now "doesn't agree with terrorism whatsoever."
"I've spent a lot of time and effort with him to help him to heal but it worries me that there are no provisions for other people and I know from my own experience that this sort of thing can be difficult for parents."
As many as 500 young British Muslims are thought to have traveled to fight in Iraq and Syria. Around 300 are believed to have returned to the UK since.
The UK government says it offers returnees the opportunity to enter counter-radicalization programs, such as the Channel program, but Linda said no such support has been offered to her son.
READ MORE:UK ready to help returning jihadists who have 'good intentions'
A Home Office spokesman told the BBC: "Some of these people may have been exposed to traumatic experiences and others may be radicalized or vulnerable to radicalization.
"For some, prosecution for terrorist offenses is the right course of action. For others, it may be that support from, for example, mental health or social services might be more appropriate."
You can share this story on social media: