Terror threat 'severe,' security tightened at UK ports – COBRA meeting ends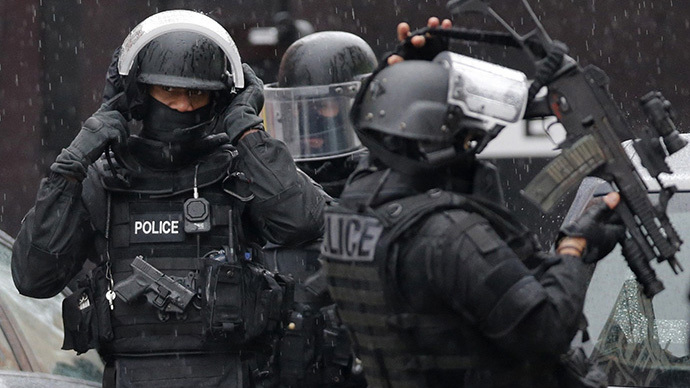 The UK will increase boarder control at ports in light of the recent attack in Paris and the terror level will remain at "severe" it has emerged, following an emergency Cabinet Office Briefing Room (COBRA) meeting this morning.
Downing Street say there will be heightened security at Calais and Gare du Nord as well as increased searches of cars and trucks at ferry ports. Freight Lorries will also be subject to additional scanning.
The talks were held on Thursday morning as the manhunt for the armed gunmen, who shot 12 people dead at the offices of satirical French magazine Charlie Hebdo, continues.
One extra police officer has been sent to join the UK's counter-terror unit stationed in Paris. While there has been no direct request for assistance from the French, it is understood British security forces are liaising closely with their French counterparts.
READ MORE:Charlie Hebdo: Cobra emergency talks after Paris shooting, UK security tightened
May said that the UK had taken "precautionary steps".
"Following the attacks, we took the precautionary step yesterday of increasing security at the French/UK border. The UK threat level – which is set by the independent Joint Terrorism Analysis Centre, JTAC – remains at SEVERE. That means that a terrorist attack is 'highly likely' and the public should remain vigilant."
Number 10 Downing Street also said there is no current evidence that the terrorists involved in the attack have any links to the UK
It was reported by a number of French newspapers on Wednesday that one gunman shouted "tell the media we are from Al-Qaida" as he stormed the Parisian office.
One source called the emergency meeting "a review and stock-take of UK preparedness."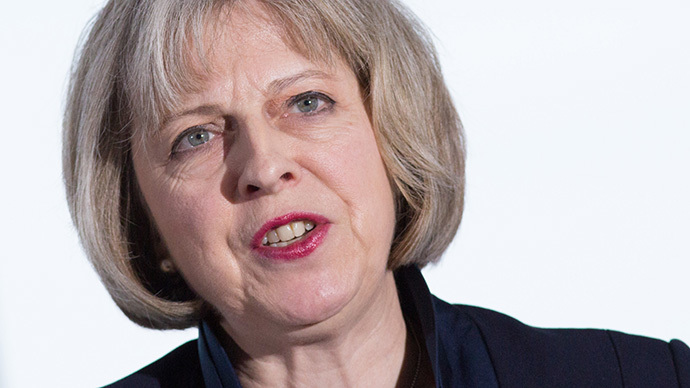 The Home Secretary called the shooting "sickening" and "cowardly" saying that by attacking journalists, the terrorists were "attacking freedom and democracy".
"The thoughts and prayers of all of us are with the families, friends and colleagues of the victims" she added.
A spokesperson for Number 10 said the prime minister condemned the attacks and warned against a reaction against Muslims.
David Cameron thinks it is imperative that the country "stand[s] up for our values, democracy, freedom of speech, freedom of expressions and religion."
"This is an extremist element. This is not Islam," they added.
Speaking on LBC Radio this morning, Deputy Prime Minister Nick Clegg dismissed accusations that the meeting had been scheduled far too late – 24 hours after the attack.
READ MORE:France mourns, police arrest suspects in Charlie Hebdo massacre
"Our intelligence services and police work flat out all the time regardless of whether a COBRA meeting is taking place in Whitehall or not," he said
"They do an extraordinary job and thwart a lot of threats we don't hear about. I think it's right that Theresa May is chairing this COBRA meeting this morning, to stress test and absolutely check that all the measures that need to be taken in the light of this barbaric murder of journalists in central Paris, that every possible eventuality of how that might affect us is properly addressed."
You can share this story on social media: