Charlie Hebdo: Cobra emergency talks after Paris shooting, UK security tightened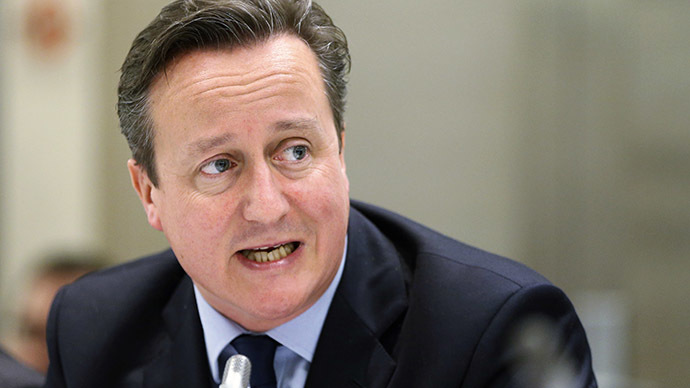 The government's Cobra emergency committee will meet on Thursday following Wednesday's terror attack on the Paris office of satirical magazine Charlie Hebdo, in which 12 people, including eight journalists and two police officers, were shot dead.
Home Secretary Theresa May will chair the meeting and ministers, police and security advisers will attend.
Senior security officials suggest a similar attack is likely to strike the UK.
A document from the National Counter Terrorism Security Office, seen by the Telegraph, gave employees detailed guidance on the best ways to hide from an attacking gunman and how to barricade themselves in.
Security in the capital has been raised overnight, with armed police patrolling the streets around Westminster.
READ MORE:France manhunt: Police raid homes, arrest several suspects after Charlie Hebdo massacre
Police are also understood to have visited the offices of at least one magazine, which has previously published articles about radical Islam. The magazine was reportedly told to lock their doors and call the police as soon as they experienced any trouble.
The Foreign Office website has amended its advice to UK nationals residing in Paris.
"A number of people have been killed and injured. If you're in Paris or the Ile-de-France area, take extra care and follow the security advice issued by the French authorities."
"There is a high threat from terrorism. Attacks could be indiscriminate," it reads.
Prime Minister David Cameron stood alongside German Chancellor Angela Merkel, currently visiting the UK for talks, to condemn the attacks, which he called "barbaric." The British and German leaders were briefed by security agencies MI5 and MI6 on the attacks on Wednesday afternoon.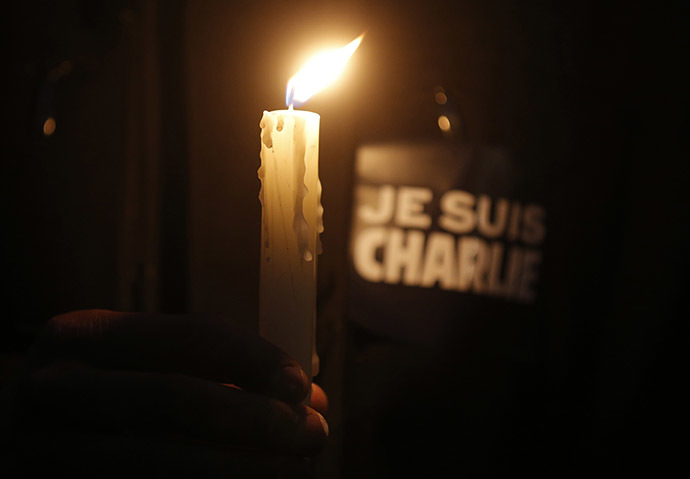 "Obviously all our thoughts are with the French people following the barbaric attack," said Cameron.
"We should be very clear this day that these values that we have are not sources of weakness for us, they are sources of strength," the PM said.
The murders in Paris are sickening. We stand with the French people in the fight against terror and defending the freedom of the press.

— David Cameron (@David_Cameron) January 7, 2015
As the manhunt for the shooters continued overnight, French Prime Minister Manuel Valls said several people had been arrested in connection with the attack.
Arrest warrants have been issued for Cherif Kouachi and his brother Said, who police say are "armed and dangerous."
Labour Party leader Ed Miliband said he stood in "solidarity" with the people of France "against this evil terrorist attack by people intent on attacking our democratic way of life and freedom of speech."
READ MORE:#JeSuisCharlie: Charlie Hebdo vigil in London's Trafalgar Square after Paris shootings
The Queen also issued a statement sending her "sincere condolences" to the families of those killed and injured in the attack.
Queen's message on Paris shooting: pic.twitter.com/1MeBqztP4W

— Peter Hunt (@BBCPeterHunt) January 7, 2015
On Wednesday evening, as part of a movement of global solidarity, hundreds of people gathered in Trafalgar Square in central London for a silent vigil. Attendees held pens, pencils and notebooks aloft to demonstrate what is fast becoming the motif of criticism of the attacks: the pen is mightier than the sword.
Ian Hislop, editor of the British satirical magazine Private Eye, expressed his sadness in a statement released yesterday.
"They paid a high price for exercising their comic liberty," he said.
"Very little seems funny today."
You can share this story on social media: