Nigel Farage accused of using Paris atrocity for 'political point' scoring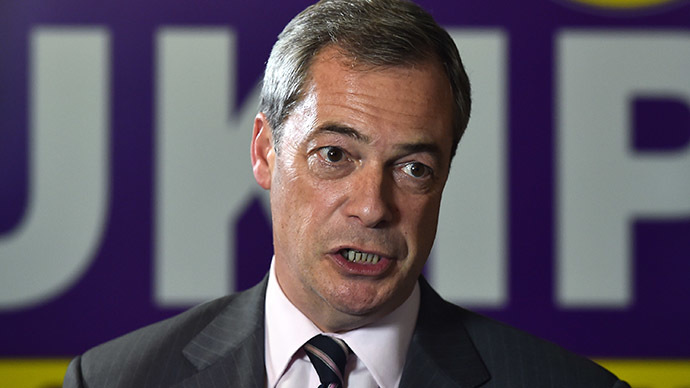 Deputy Prime Minister Nick Clegg has accused Nigel Farage of trying to "make political points" following the terror attack on the French satirical magazine Charlie Hebdo, in which 12 people were killed.
UK Independence Party (UKIP) leader Farage had criticized multiculturalism following the assault on Charlie Hebdo, saying the attack was the result of "having a fifth column" living in Western countries opposed to their ideals.
Farage, whose UKIP party is known for its Euroskepticism and anti-immigration stance, told Channel 4 News: "We have I'm afraid, and mercifully it's small, but we do have a 'Fifth Column' within our countries."
"On a cultural level, what price anybody who is a stand-up comic, a cartoonist, a newspaper columnist, who wants to say something critical about Islam at all."
"We've got people living in these countries, holding our passports, who hate us."
"Luckily their numbers are very, very small but it does make one question the whole really gross attempt at encouraged division within society that we have had in the past few decades in the name of multiculturalism."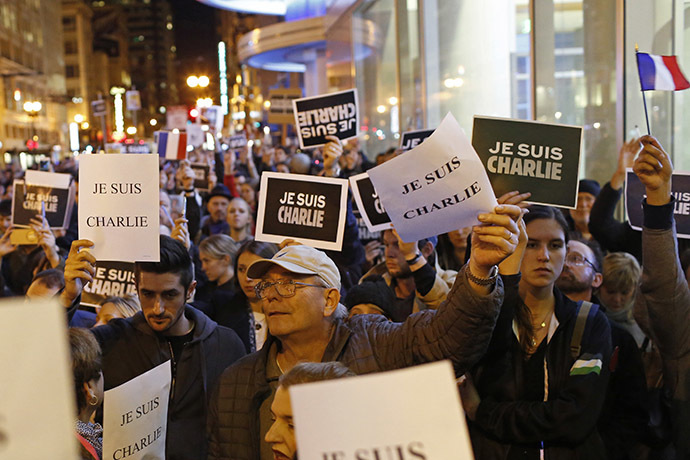 Deputy Prime Minister Clegg slammed Farage's remarks. "His first reflex is to make political points," Clegg told LBC Radio listeners.
The Liberal Democrat leader said if the attackers did turn out to be Islamist extremists, "law-abiding British Muslims" were the "greatest antidote to the perversion of Islam."
"To immediately ... imply that many, many British Muslims who I know feel fervently British, but also are very proud of their Muslim faith are somehow part of the problem rather than part of the solution is firmly grabbing the wrong end of the stick."
READ MORE:Fatal shooting at Charlie Hebdo HQ in Paris
The Deputy Prime Minister added: "We have no right not to be offended. That fundamental principle of being free to offend people and not saying you have a right not to be offended in a free democratic society such as ours is exactly what was under threat by these murderous barbarians."
David Cameron also criticized Farage for his remarks, saying it was wrong to make political arguments so soon after the "appalling events" in Paris.
"With the appalling events in Paris still so fresh in people's minds and with people still struggling for their lives who have been injured, I think today is not the day to make political remarks or political arguments," he said at an event in Manchester.
"Today is the day to stand four square behind the French people after this appalling outrage and simply to say that we will do everything we can to help them hunt down and find the people who did this."
You can share this story on social media: