U-Quip? UKIP millionaire donor funds website lampooning Westminster parties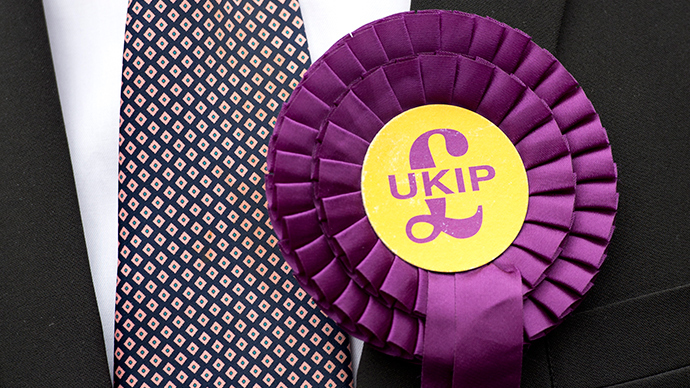 A donor known to have given £1 million to the UK Independence Party (UKIP) is alleged to be the backer of a website whose sole purpose is to produce slanderous material against Westminster's three main parties, Labour, Tory and Liberal Democrat.
Entrepreneur Arron Banks, who founded the website GoSkippy.com, is believed to have both registered and funded the website LibLabCon. Party sources told the Financial Times that while he funds the project, he does not write articles for the site.
LibLabCon.com, writes satirical news articles and claims to operate on a non-partisan basis.
"For too long now, the political elite have had their heads buried in the sand and take the people for granted. We aren't right-wing, left-wing or any-wing … We treat all politicians with equal contempt," the banner on the homepage reads.
READ MORE:Farage defends UKIP activist's racist, homophobic comments
Recent articles have included mockeries of the parties' stance on immigration, with one article featuring the headline "David Cameron has moved quickly to reassure British people he will get tough on any Martians trying to enter the UK".
Other, more inflammatory articles refer to Labour's black frontbencher Chuka Umunna as the "Chief spokesperson for tokenism."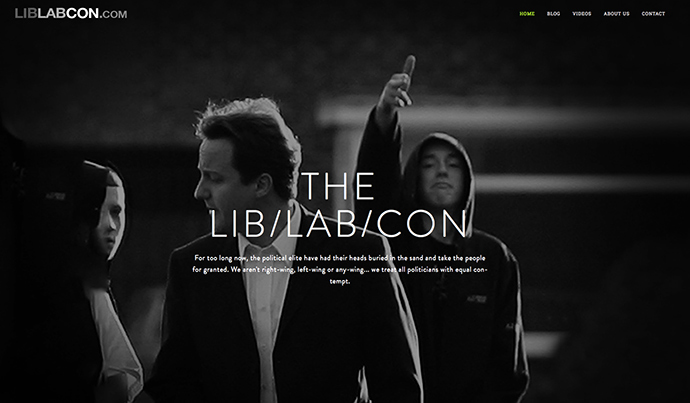 LibLabCon also published an article titled "Decembortion", in which a fictional Conservative politician says they "don't use the word Christmas these days" because "it might offend the Muslim and Jewish vote, I mean people."
The site was hosted in the US, but in November 2014 was re-registered in the UK in what was reportedly an attempt to shield the identity of its backer.
A source told the Financial Times that Banks was responsible for funding the website, and that its new registration address is the same as that of his firm GoSkippy in Bristol. Banks, also the founder of Brightside insurance, is a former Conservative donor who is now reportedly worth £100 million.
READ MORE:Farage exposed after calling public breastfeeding 'ostentatious'
The website does contain a mild jibe at UKIP, however. One video, set in Hitler's bunker, shows the Nazi leader talking about breastfeeding and blaming traffic-filled roads on recent surges of immigration, a clear reference to the two most recent gaffes by UKIP leader Nigel Farage.
Banks has previously told journalists that he has voted Conservative all his life, but had recently converted to UKIP because he believes the UK would prosper outside the EU.
The revelation of Banks' funding comes as the UKIP General Secretary Roger Bird was forced to stand down on December 23. Bird was suspended earlier in the month after it was alleged he sexually harassed former party candidate Natasha Bolter – allegations since dropped.
You can share this story on social media: