Farage exposed after calling public breastfeeding 'ostentatious'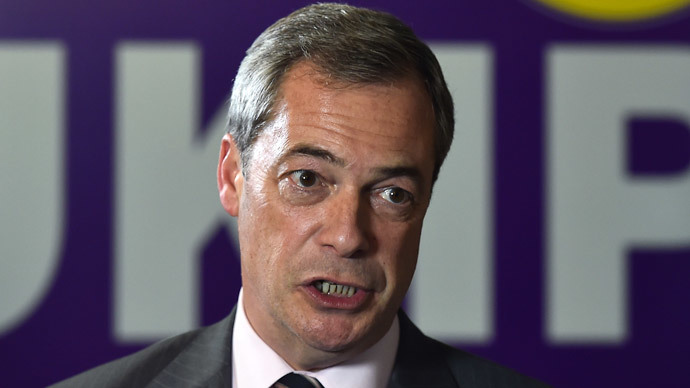 Once again UKIP leader Nigel Farage has provoked public outrage after claiming women breastfeeding in public were "ostentatious," and that businesses should be able to ask them to leave or "sit in a corner."
In an interview with LBC radio, Farage defended the decision of luxury hotel Claridge's to ask a woman to cover up while breastfeeding.
The right-wing party leader said that if they felt it was applicable, businesses could ask mothers to "perhaps sit in a corner." He further said that breastfeeding made some people feel uncomfortable, but added it was not necessarily an issue he felt strongly about.
"It's not an issue that I get terribly hung up about, but I know particularly people of the older generation feel awkward and embarrassed by it," Farage said.
The incident that sparked the controversy occurred on December 1 when 35-year-old Louise Burns was asked to put a cloth over the head of her 12-week-old daughter whilst breastfeeding. Burns says she was told it was Claridge's policy, something the hotel later denied.
...SO much more obvious with it than without! Such a shame I can never go back.... @ClaridgesHotel#breastfeedingpic.twitter.com/1DyNQUMYL4

— Lou Burns (@Andysrelation) December 1, 2014
Number 10 released a statement saying it was "totally unacceptable" to make breastfeeding mothers feel uncomfortable.
After coming under fire for his comments on LBC, Farage has since claimed the media had misinterpreted him, and he had fallen victim of "extraordinary media fabrication."
In a statement, he said he had never suggested that women should sit in a corner or should have their breastfeeding practice dictated in any way.
"Let me get this clear, as I said on the radio and as I repeat now, I personally have no problem with mothers' breastfeeding wherever they want," he said. "If the establishment in question, in this case Claridge's, wants to maintain rules about this stuff, then that is up to them, as it should be."
The 2010 Equality Act currently states it is unlawful for any business to discriminate against a breastfeeding woman.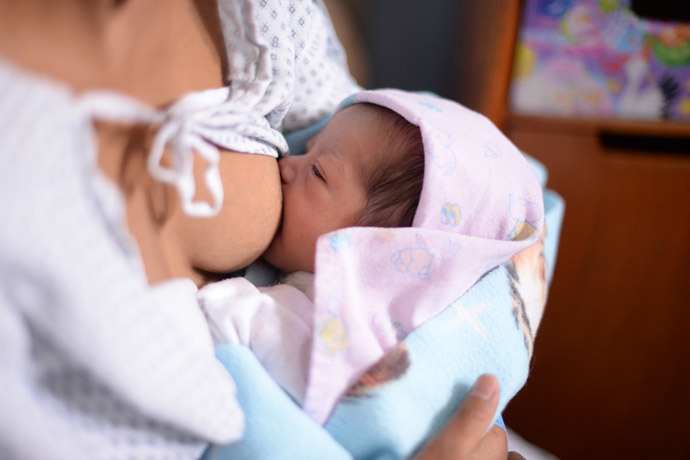 At first the prime minister's office declined to make a comment on the issue, but following Farage's controversial comments Number 10 said the government fully supported the NHS guidance that women should be able to breastfeed in public without discrimination.
Cameron later said it was up to "Mr Farage to explain his views."
A statement from Number 10 concluded: "The prime minister shares the view of the NHS, which is that breastfeeding is completely natural and it's totally unacceptable for anybody to be made to feel uncomfortable while breastfeeding in public."
When pressed for a comment, Claridge's said that while it urged mothers to be "discreet" toward other customers, it "embraces" breastfeeding.
This is the second time in as many days the UKIP leader has made headlines over alleged gaffes. On Thursday it was revealed Farage had referred to himself as "the poorest man in politics" on a spin-off episode of the hit TV series Gogglebox.
In reality, Farage earns a basic salary of £79,000 as an MEP – more than three times the national average. On top of his salary, Farage gets a "daily subsistence allowance" of £250 each day he attends the European parliament.
He is also paid £60,000 per year by UKIP for a chauffeur, while his German wife is paid £20,000 each year to work as his assistant.
You can share this story on social media: