'Women should not have right to vote' – Farage's new EU ally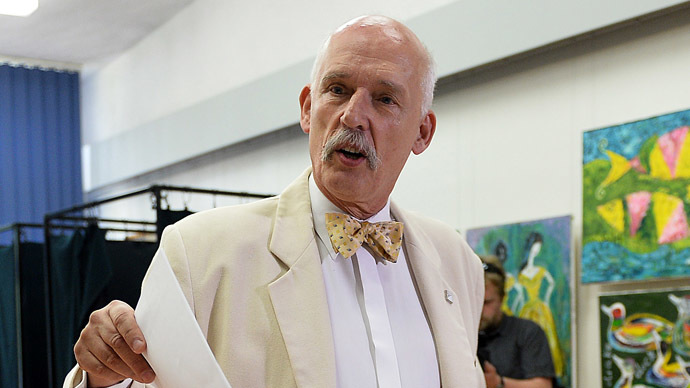 In the latest controversy to hit UKIP leader Nigel Farage, his party has come under fire for its alliance with Janusz Korwin-Mikke, leader of the Polish Congress of the New Right (KNP), whose racist and misogynist statements are causing outrage.
Farage has professed his gratitude to Korwin-Mikke after his support meant that UKIP's group in the European parliament, the Europe of Freedom and Direct Democracy (EFDD), will keep its funding and status in Brussels.
The EFDD, which requires 25 MEPs from seven member states in order to maintain its funding, was at risk of collapse after a Latvian Farmers' Union representative defected. Korwin-Mikke rescued the group by providing party member MEP Robert Iwaskiewicz.
The 72-year-old Polish party leader has come under fire for his radical opinions, which include denying women the right to vote and believing Hitler was oblivious to the organization of the Holocaust.
Korwin-Mikke was fined earlier in the year for his use of racist language during a debate about the Holocaust.
In an interview with The Observer, he maintained his stance as a peddler of controversy, claiming that men exercised control over women through contact with their semen.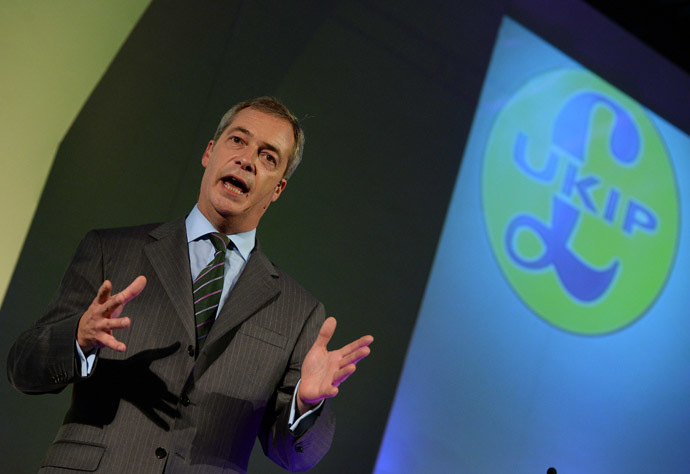 The KNP leader said: "Semen probably is not wasted, because nature usually makes use of the material it has, and there is a hypothesis that the attitudes of men are passed to women by way of the semen which penetrates the tissue."
"There is a very strong argument for this hypothesis, that now when [oral] contraceptives are much more in use, the women become much more independent," he added.
He further believes that women should be denied the vote because they "want to be led by men".
In his interview with The Observer, Korwin-Mikke alluded to further potential deals with UKIP. Though he evaded giving specific details, he suggested their recent cooperation could lead to closer work in the future.
"If we create our own group, perhaps Mr Farage can lend us a member of his party also," he said.
The Polish politician suggested that he and Farage share many similar political goals, such as the abolition of the EU, the headquarters of which Korwin-Mikke would like to be seen turned into a brothel.
"He wants to destroy the European Union, and even Lucifer or Beelzebub who is against the European Union is our ally, because it is the greatest danger to Europe," he added.
Farage commented on the recent alliance, saying, "I have found nothing in this guy's background to suggest that he is a political extremist at all. He has joined our group to save us."
Other outlandish claims made by Korwin-Mikke include the belief that rape should only be prosecuted if there is "some visible sign" of attack, because women frequently "pretend" not to want sex.
"Women usually pretend that they don't want [sex]," he said. "The percentage of women who pretend that they don't want to have sex, but they do want in fact, is about 30 or 40 percent."
You can share this story on social media: