UKIP mistakes famous cathedral for mosque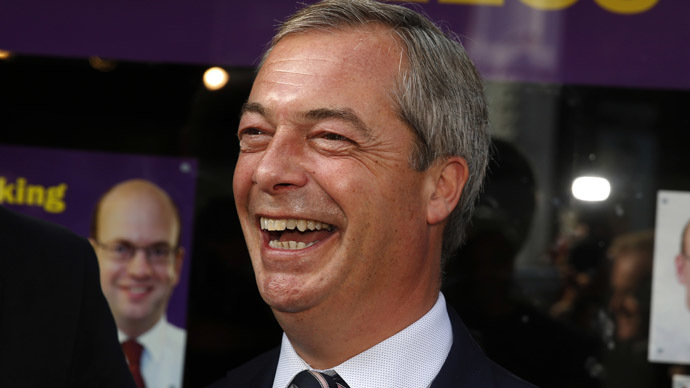 A UKIP branch has been left red-faced on social media after it mistook Westminster Catholic Cathedral – one of London's most iconic buildings – for a mosque.
South Thanet's local UKIP branch, which is said to be UKIP leader Nigel Farage's target seat in next May's general election, criticized the BBC's Andrew Neil program on Twitter for filming a report "outside a mosque."
Twitter users were quick to point out the building they were referring to was, in fact, Westminster Cathedral.
Opened in 1903 and heavily influenced by Byzantine architecture, the cathedral is one of the UK's most recognized landmarks. Built to commemorate the first Archbishop of Westminster, Cardinal Wiseman, it was also the first cathedral to be visited by a reigning monarch since the reformation.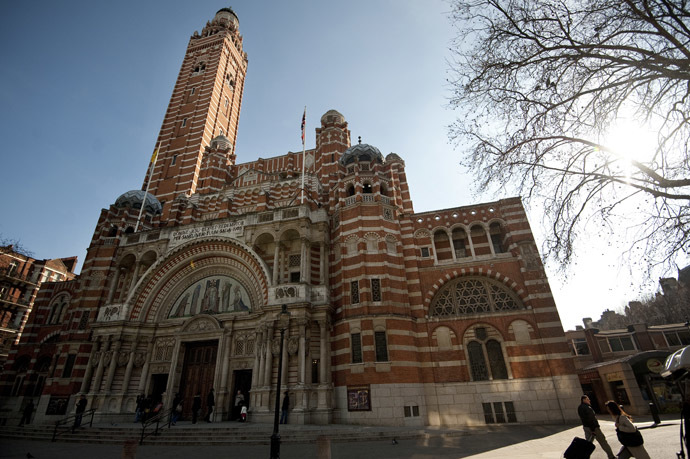 The BBC program was conducting a public poll outside the cathedral, asking the public whether Nigel Farage has what it takes to become prime minister.
However, when the program tweeted its report, South Thanet's UKIP group responded: "Perfect place to hold vote in front of a mosque in London. The BBC's random means selective."
It was only when the program's producer, Giles Dinot, alongside other Twitter users, drew the gaffe to the group's attention that the tweet was deleted.
Has @Nigel_Farage got what it takes to be PM? See how the balls fall in @reporterboy film on Tue #bbcdp after 1200 pic.twitter.com/0rtIoW1KrK

— DailySunday Politics (@daily_politics) November 25, 2014

Twitter users responded to the oafish tweet with the satirical hashtag #ThingsThatAreNotAMosque, posting images ranging from Buckingham Palace to the Death Star.
That's no mosque. It's a LibLabCon space station. #thingsthatarenotamosquepic.twitter.com/XaaClkMK3m

— Европейский комиссар (@MoodySlayerUK) November 27, 2014

#thingsthatarenotamosque though it is full of bloody forriners pic.twitter.com/jTV689zZPk

— Goddessdeeva (@goddessdeeva) November 26, 2014
#thingsthatarenotamosque (it's OK UKIP, you can go inside!) pic.twitter.com/KgChGX4NVT

— Rachel Garrick (@RC_Garrick) November 27, 2014
The tweet is yet another gaffe to poleaxe the party, which is attempting to 'clean up' its image as it prepares to stand at next year's general election.
Earlier this month, UKIP MP Mark Reckless was slammed on social media for inadvertently supporting the former Libyan president Muammar Gaddafi, telling supporters the ex-dictator was "good for immigration control." Gaddafi was known for keeping a tight rein on immigrants leaving his country.
In October, Nigel Farage also claimed that white people who 'blacked up' for Halloween were not being offensive, but rather just "having a bit of fun."
You can share this story on social media: