Eurosceptic UKIP wins first British parliament seat in landslide victory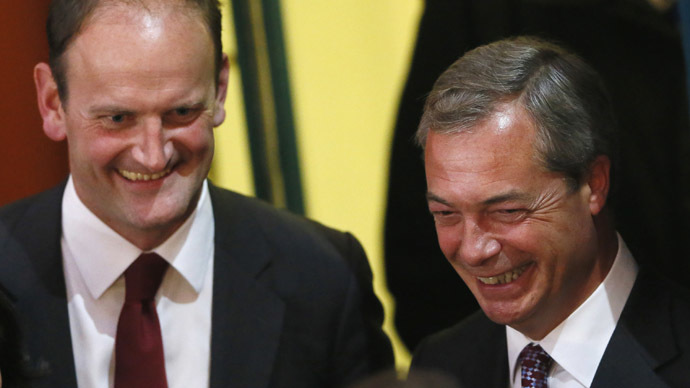 The anti-EU UK Independence Party has secured its first seat in parliament, with former Tory MP Douglas Carswell taking the by-election seat of Clacton. He won 59.75 percent of the vote, far ahead of the ruling Tories with 24.64 percent.
Carswell's resounding victory reveals the threat UKIP poses to both Labour and the Conservatives in the upcoming general election. While UKIP is unlikely to win more than a dozen of the 650 seats on offer, the party's increasing success threatens to rupture Britain's center-right vote and erode the nation's center-left vote making it more difficult for Labour or the Conservatives to win by a majority.
The Eurosceptic party, which has campaigned for Britain to withdraw from the EU and considerably curb immigration, was expected to do well in the Clacton by-election vote. However, its victory in the coastal town by such a large margin has come as a surprise to many.
Carswell secured 21,113 votes in the Essex seaside town, while Giles Watling, his Tory opponent, won 8,709. In third place, Labour scored 3,959 and the Liberal Democrats trailed last with a mere 483. The former Tory MP defected from Cameron's party in August, triggering the by-election in Clacton. A staunch Eurosceptic, Carswell redirected his allegiance to Ukip because he held little faith in the prime minister's capacity to reform the EU.
Congratulations @DouglasCarswell, a brave and honourable man who has a just reward.

— Nigel Farage (@Nigel_Farage) October 10, 2014
"There is nothing that we cannot achieve," Carswell told UKIP supporters after his Clacton win.
He added that it was not the government's call now to decide what the population needs.
"The governing can no longer presume to know what is right for the governed," he said. "Crony corporatism is not the free market. Cozy cartel politics is not meaningful democracy. Change is coming."
Carswell's seat was secured by a 59.75 percent vote – a swift rise from four years ago when the party didn't contest Clacton. Widespread disillusionment in the town with Britain's three main political parties, compounded by high levels of unemployment, is said to have benefitted UKIP. A report published by Britain's Centre for Social Justice in 2013 revealed an overwhelming 54 percent of people of working age in one particular district of Clacton were jobless and dependent on state benefits.
In another by-election held Thursday in Heywood and Middleton, northwest England, UKIP secured almost 39 percent of the vote. Following a recount, Labour's candidate Liz McGinnis managed to retain her seat by a narrow margin of just 617 votes. Traditionally a Labour stronghold, Ed Miliband's party held a majority of 5,971 in the Manchester constituency in 2010.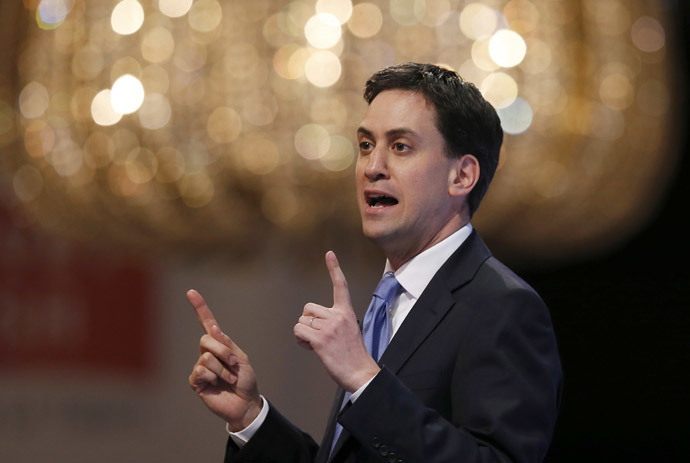 Critics and commentators suggest UKIP's rise may well spark another coalition government. The party's increased leverage has also bolstered pressure on Prime Minister David Cameron to take a harder stance on Britain's EU membership following his pledge to hold a referendum on the issue in 2017.
Commenting on another upcoming by-election in Rochester and Strood, Cameron recently said holding onto the constituency seat is "vital" for the Conservative Party. Earlier this month, the constituency's MP Mark Reckless became the second Conservative to defect to UKIP, triggering the by-election which is likely to take place later this year.
Labour leader Ed Miliband told the BBC on Friday morning his party was determined to bolster its popularity in advance of the upcoming general election.
"There won't be a shred of complacency from us as we reach out to all of those voters who didn't vote Labour and who didn't vote at all," he said.
"What we saw last night was a Tory party losing in their own back yard in Clacton and in retreat on what used to be their front line in the North West," he added.
Tory party chairman Grant Shapps described UKIP's surge in Clacton and Heywood and Middleton as an "alarm clock moment".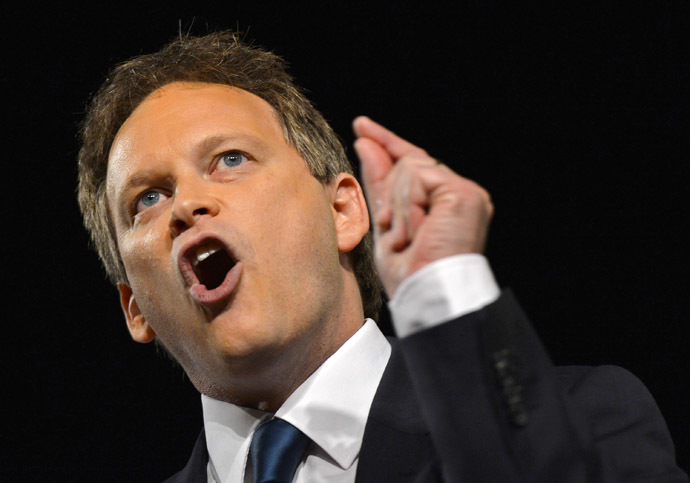 "This is very significant, not for the Conservative party but for the country. UKIP say they take votes from all parties, but in reality they take the seats from Conservatives and that just puts Ed Miliband closer to Downing Street," he said.
But UKIP leader Nigel Farage hit back at Shapps, stressing Conservative supporters in northern English constituencies who persisted in voting for the Tories would wind up with Ed Miliband as Britain's Prime Minister.
"It is a huge mistake to look at the UKIP vote and think of it as a Tory vote," Farage said. "We are now, in the big cities of the north of England, the big challengers to the Labour party. There isn't anyone else."
Liberal Democrat Energy Secretary Ed Davey said the party never expected to win the Clacton by-election, yet expressed surprise that Labour and the Conservatives had done so badly.
Conservative MP and Work and Pensions Secretary Iain Duncan Smith said the Clacton result revealed the days of "tribal loyalty to one's party regardless of events" are no more.
Smith added he holds no support for a Conservative electoral pact with Farage's party because "another Westminster stitch-up is not the answer to an electorate that wants to make a choice."