Hundreds of UK children sleep on streets and in drug dens – local govt slammed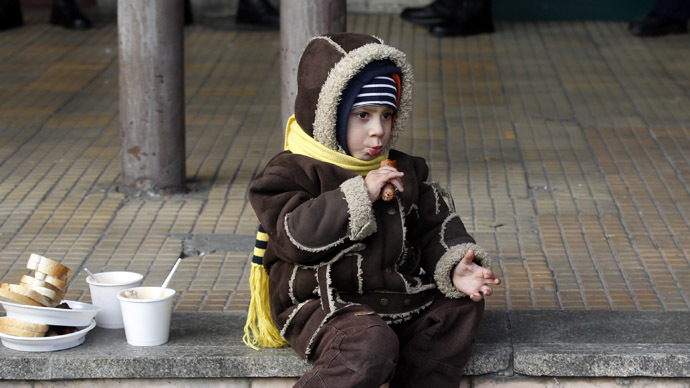 Glaring failures by local authorities to protect vulnerable children and teenagers have reduced them to sleeping rough on British streets, night buses, in police stations, and in drug dens. Many are thought to be at high risk of abuse.
Coram Voice, a British charity that empowers young people and children to hold the state accountable for their care, released a damning report on Tuesday highlighting the crisis of youth homelessness in Britain.
The report, entitled "The Door Is Closed," uncovered local councils' startling failures to protect young people at risk of homelessness – as well as those who are already on the streets.
'Cold, hungry and in a desperate state'
The charity's director, Andrew Radford, said the children's rights group had encountered numerous vulnerable minors across the country who had been forced from their homes as a result of "violence, abuse or family breakdown."
While these youngsters request help from state institutions such as local authorities, they are turned away and often end up on the street, he said.
"They are hungry, they are cold. Half of them have got mental health problems. They have trouble concentrating because they are hungry and dehydrated."
"Some of them are very articulate and can express their needs, but some are in a desperate state."
Coram Voice assisted over 200 teenagers and children who had been failed by the government in this regard in 2013-14. The body helped the youngsters to challenge poor statutory decisions, which ultimately left them homeless.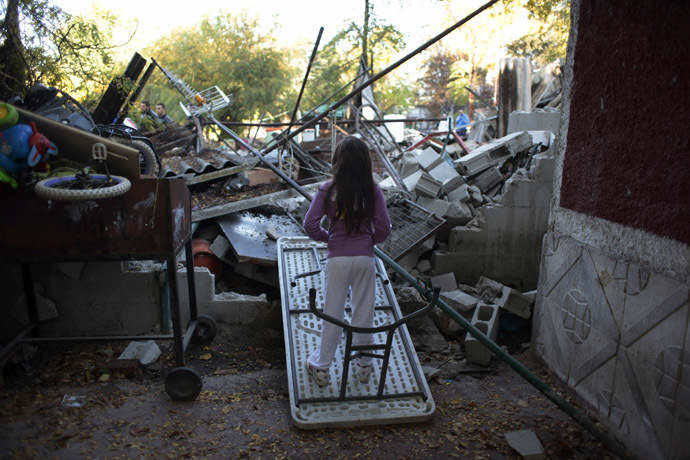 Under the Children Act 2004, the state's department for Schools, Colleges, and Children's Services is obliged to examine the circumstances of any child who is homeless or at risk of imminent homelessness.
The legislation requires such youngsters be housed in safe accommodation while assessments are conducted. It also states that they should, in the majority of cases, subsequently be taken into state care.
But many local authorities fail to fulfill their legal responsibilities, experts warn.
"We meet far too many children who have been forced to leave their homes, normally because of violence, or abuse or family breakdown," Radford said.
"They have asked their local authority children's services departments for help, but they get turned away and end up homeless."
'Go home and stop bothering us'
Public law solicitor Dan Rosenberg, who works with children at risk, echoed Radford's sharp criticism of local authorities when he told the BBC that the state was guilty of "child protection failures on a grand scale."
"The general attitude toward these children who are suffering obvious maltreatment is, 'Go home, and stop bothering us,'" he said.
"Some local authorities are challenged over and over again – they know what the law is, and they know what they should be doing but deliberately don't do it," he added.
Rosenberg said many councils only begin to engage with these children in crisis when they are met with legal challenges. He warned children are generally unaware of their rights unless they receive counsel from a lawyer, a social project or a friend.
Councils tend to exploit this lack of awareness, he added.
A spokesman for London Councils told the BBC such failures to adequately support vulnerable youngsters are "unacceptable."
But he argued that London-based local authorities have challenged "£160 million in additional resources into children's services" in recent years in a climate of harsh austerity.
In the last five years alone, councils in the UK have been met with funding cuts of 44 percent.
Coram Voice's Radford says much remains to be done to rectify Britain's youth homelessness epidemic. He says he has encountered youngsters who have had no choice but sleep on the tube or night buses, while others seek refuge in drug-infested dwellings and police stations.
According to a leading homelessness charity in Britain, 2,414 people across the nation are estimated to be sleeping rough each night. This marks a 37 percent increase on 2010.