'Wrong kind of recovery': Wage inequality, austerity and homelessness prevail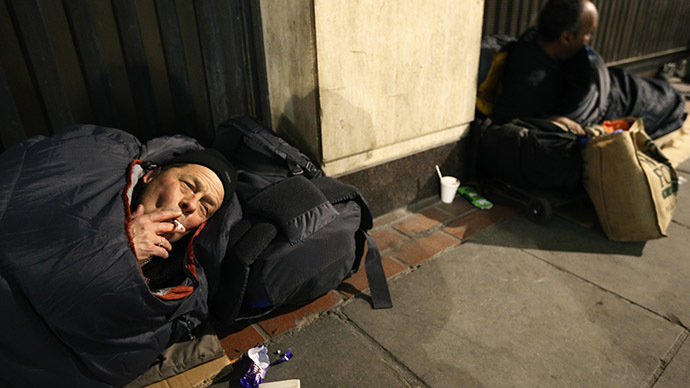 Over 20 percent of UK workers earn less that the nation's living wage, a KPMG report reveals. Meanwhile, as inequality rises and austerity prevails, over 90,000 children are homeless, new research suggests.
Published on Monday to coincide with 'Living Wage Week', KPMG's research indicates younger workers, females and part-time staff are the most likely to earn a salary that falls beneath the living wage.
Considered to be the fundamental threshold of pay necessary for a basic but reasonable standard of living, the living wage for 2014 was £8.80 per hour in London and £7.65 in other regions of Britain. Revised living wage rates were announced by London Mayor Boris Johnson on Monday, with the basic benchmark rising to £9.15 for Londoners and £7.85 for workers in other parts of the country.
The new London Living Wage is this! Just announced by Boris! @MayorofLondon#LivingWageWeek@LivingWageUK@CitizensUKpic.twitter.com/jLD5qccMeG

— Sugru (@sugru) November 3, 2014
The report, published by global accounting and consultancy firm KPMG, highlights that low levels of pay remain rife in Britain, despite the nation's economic recovery. The current proportion of UK workers earning less than the living wage is now 22 percent, up one percentage point on the previous year.
This amounts to an additional 147,000 people – bringing the total number of Britons forced to survive on earnings deemed less than sufficient to 5.28 million.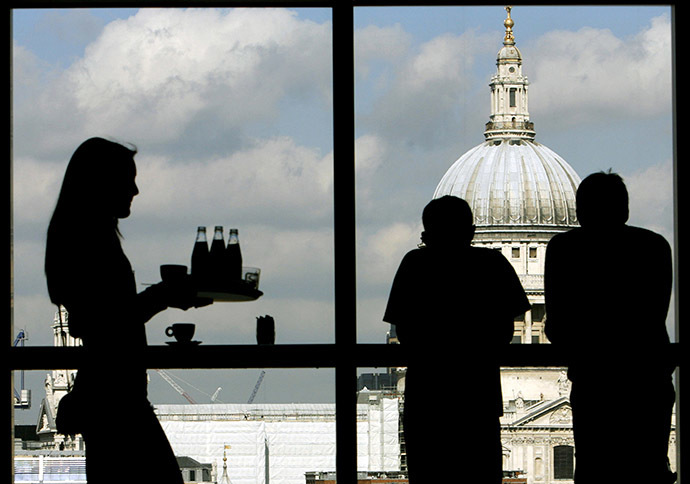 Despite the nation's current phase of economic recovery, inequality is rising. Since the financial crisis, the number of billionaires in Britain has doubled. The UK is the only G7 country where inequality has grown since the start of the 21st century, according to a report by Credit Suisse earlier this month.
Meanwhile, more than one and a half million British pensioners are "floundering" on low incomes and consigned to poverty, a recent report by elderly care charity Age UK suggests.
Amid rising inequality, critics warn the welfare state is being dismantled on the current coalition's watch. New analysis published on Monday by UK charity Shelter reveals over 90,000 children in England, Scotland and Wales are living in temporary accommodation.
Labour will push for living wage in medium and big companies, and tax breaks for small ones. At least that was the chatter at #classconf.

— Phil BC (@philbc3) November 2, 2013
The charity's chief executive, Campbell Robb, said the "heart-breaking" statistics indicate three children in each school across the nation are currently homeless.
While ministers claim they have attempted to tackle homelessness in Britain with increased spending, Shelter's calculations suggest there are 13,919 more children living in temporary accommodation than in 2011.
Britain's mushrooming underclass, as it has been termed by some commentators, spans the young, the old, the disabled, the sick, and countless workers forced to live on poverty-level wages.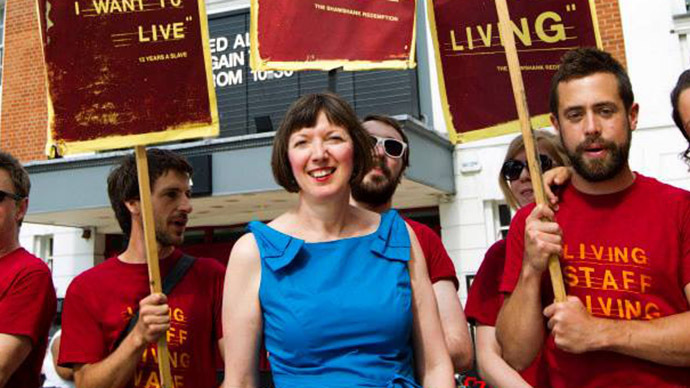 Over 1,000 firms representing approximately 60,000 staff members are committed to the living wage and have pledged to adopt it. While this signals a degree of progress for many low-earning workers in Britain, the Trade Union Congress (TUC) has called for more employers to adhere to the basic pay benchmark.
The TUC's general secretary, Francis O'Grady, warns low levels of pay are "blighting the lives of millions of families" across the nation. O'Grady says drastic levels of wage inequality are "adding to the deficit because it means more spent on tax credits and less collected in tax."
"We have the wrong kind of recovery with the wrong kind of jobs – we need to create far more living wage jobs, with decent hours and permanent contracts."
O'Grady's perspective was echoed by Alan Milburn, the coalition's social mobility tsar. Milburn called upon the government and employers to adopt policy changes that would ensure Britain becomes a living wage nation.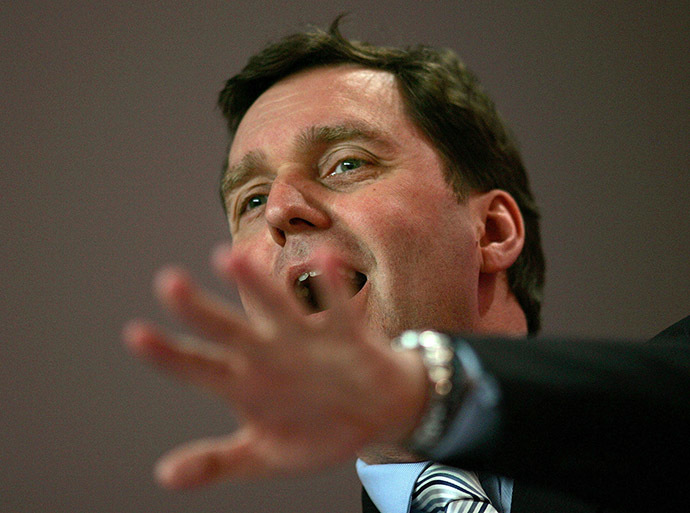 While Milburn acknowledged the recent rise in living wage companies, he said "far more needs to be done to help millions of people move from low pay to living pay."
Labour has promised tax rebates to firms that sign up as living wage employers if it gains power in the May 2015 general election, while the Green Party is demanding a £10-per-hour national minimum wage.
The Centre for Labour and Social Service's (Class) annual conference, held on Saturday, focused on challenging inequalities in power and wealth. A diverse spectrum of activists, academics, and trade union representatives spoke at the event.
On the question of austerity, one elderly person asked a young female speaker whether pensioners and Britain's youth could "stand together as Generations united?"
Another commentator speaking at the event warned "five more years of David Cameron would mean the end of the NHS and the likes of Serco running our schools."
You can share this story on social media: