The rich are even richer: ECB economist unveils new global inequality figures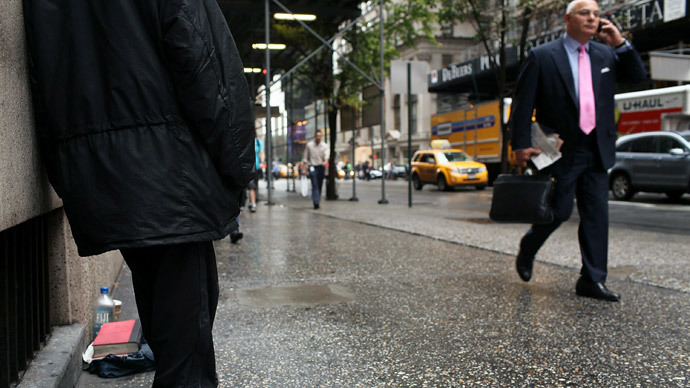 The top 1 percent of Americans and Europeans own a much bigger slice of national wealth than is reported according to a senior economist at European Central Bank (ECB). A lot of wealthy people prefer to underreport their assets when asked in surveys.
"Our knowledge of the wealth distribution is less than perfect," Philip Vermeulen, a senior economist at the ECB wrote. "The results clearly indicate that survey wealth estimates are very likely to underestimate wealth at the top."
According to him the top 1 percent of American citizens may hold up to 37 percent of the nation's wealth. That's higher than the 34 percent suggested by the 2010 US Survey of Consumer Finance Data from the Federal Reserve.
Germany's top slice of society holds 33 percent of the country's riches compared with the 24 percent survey data previously indicated. While the richest Italians also hold a higher 20 percent of national wealth than the 14 percent earlier suggested.
The author insists that combining normal surveys with wealth reports would provide a far clearer picture. He refers to a so-called 'tail wealth', which is underreporting of assets of participating households.
"Richer households have lower response rates than poorer households," Vermeulen claims. "Differential non-response can often not be remedied by adjustment of survey weights, as wealth of the non-responding households remains unobserved."
Vermeulen used the data from Forbes billionaires' lists as well as the Survey of Consumer Finances by the US Federal Reserve and Europe's Household Finance and Consumption Survey in order to create his report.
You can share this story on social media: