Slave ring factory raided, 3 arrested for exploiting migrants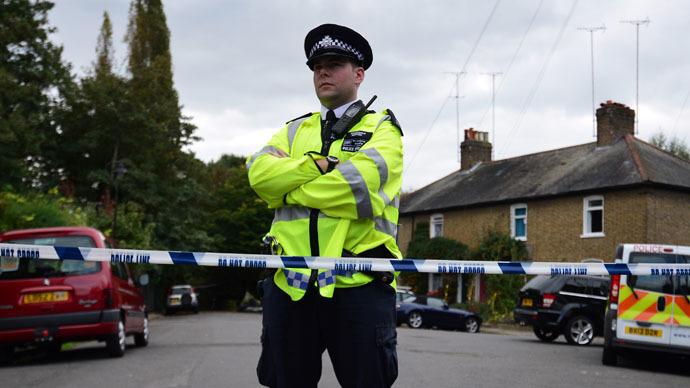 Three suspected slave-ring owners have been arrested following a raid on a factory where 20 Eastern European migrants were found to be working over 80 hour weeks for less than £2 per hour.
The men, aged between 40 and 51, were arrested on suspicion of conspiracy to commit trafficking offences and conspiracy to require another person to perform forced or compulsory labor. Another 24-year-old man was arrested for unspecified immigration offenses.
The police raid on a factory in Rochdale, near Manchester, uncovered 20 immigrant workers who were forced to live in cramped conditions and transported to the factory where they worked extremely long hours, paid only £25 per week after deductions for food and accommodation.
Police in Greater Manchester have expanded their action against exploitative employers of migrants and human traffickers in recent months.
Officers discovered the house where the factory laborers were kept in appalling conditions, with three or four sleeping per room.
Detective Inspector James Faulkner called the conditions in which the slave-ring operated "typical."
"The men and women working in the factory have told us that they were subjected to physical and verbal assaults at the hands of their employers and forced to work more than 80 hours before ending up with around £25 for their week's work. This is a typical example of how modern slavery can work in the UK."
"The men and women are promised accommodation and jobs, but are forced to live in cramped, terrible conditions before being taken to work in a factory for more than 12 hours each day," he added.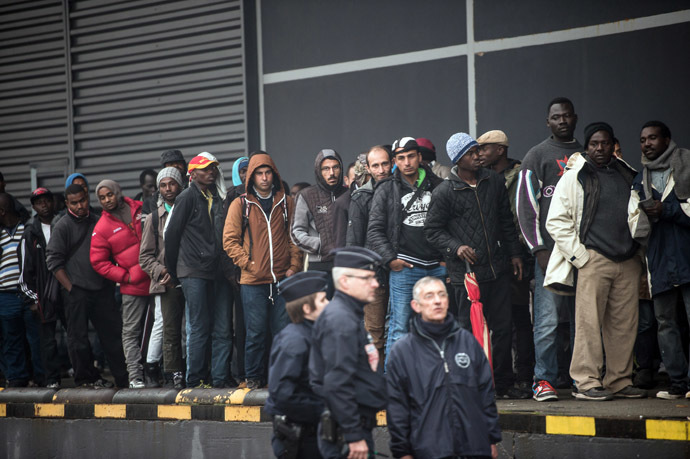 The migrants were left with such little net pay because their exploitative bosses would immediately deduct living and travel expenses from the weekly pay packet, leaving the laborers "effectively working for pennies," Faulkner added.
The detective inspector said these conditions left the workers "reliant" on the people enslaving them.
"When you consider that this factory was producing frames and pictures for major high street companies, with contracts running into the millions of pounds, it proves just how much money these men stood to make from this exploitation."
The raid follows the arrest of 15 members of a trafficking ring in the area in late November, after the group sold a pregnant woman into a sham marriage and attempted to trick her into having an abortion.
READ MORE:Pregnant woman sold into sham marriage, 13 Manchester traffickers arrested
Greater Manchester Police's latest raid follows announcements from Labour Party leader Ed Miliband, who has pledged to increase the severity of sentences for traffickers and slave-ring gangs if his party is elected in 2015.
During a speech in Norfolk, the Miliband promised to introduce a new law to tackle unsatisfactory and inhumane working conditions, which many migrants face in Britain. Legislative change would also help curb wage cuts for local workers, he said.
The proposed law would hold to account those that exploit migrants' difficult circumstances. It would focus on criminalizing servitude, slavery, bonded labor, and toughen sentencing for those who force their staff to work under conditions that breach UK requirements.
Offenders could face up to 10 years in jail, Miliband said.
The speech came after research from the Joseph Rowntree Foundation found modern slavery is still a "significant" problem in the UK.