​'Absurd': Farage blames motorway congestion on 'open-door immigration'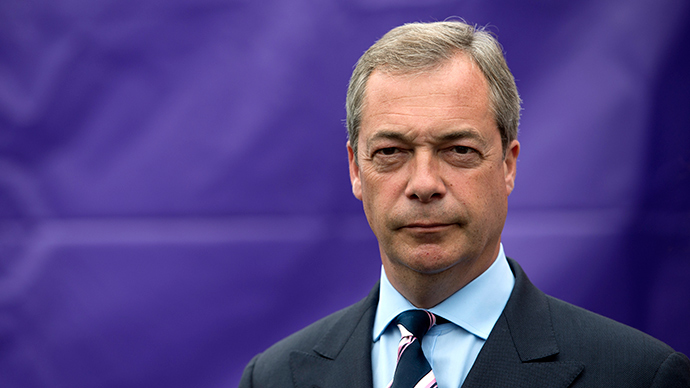 UK Independence Party (UKIP) leader Nigel Farage, known for his hardline nationalist and Eurosceptic views, said he missed a meeting with a group of UKIP supporters in Wales on Friday as a result of immigration.
The UKIP leader was due to appear at a drinks reception where supporters had gathered to meet him. But Farage, running over two hours late, failed to make an appearance.
Speaking to the BBC, the UKIP leader stressed his lateness bore no reflection on his professionalism, but rather was a result of "open-door immigration," high levels of which means the M4 motorway has become somewhat unnavigable, he lamented.
Incensed by the heavy traffic he experienced en route, the controversial politician complained it took him "six hours and 15 minutes" to reach his destination by car. "It should have taken three and a half to four," he insisted.
Farage sparked a heated row on Friday when he suggested mothers of newborn infants should avoid being "openly ostentatious" while breastfeeding, and might like to think about sitting in a corner if they did so in public.
Read more:Farage exposed after calling public breastfeeding 'ostentatious'
Probed on whether he regrets some of his more outspoken remarks, Farage told the BBC he is unrepentant. Following his late arrival in Wales, the UKIP leader said he would not allow himself to be "brow beaten" into becoming a "vanilla" politician, and would continue to express himself candidly.
His comments on immigration were dismissed as ludicrous and irrational by Labour Shadow Welsh Secretary Owen Smith, who warned such remarks make Farage "dangerous."
"It is clearly absurd to suggest heavy traffic on the M4 is caused by immigration," Smith said.
London Mayor Boris Johnson told LBC radio listeners Farage's excuse was "feeble" and one of the poorest he had ever encountered.
Johnson defended immigration in Britain, arguing it had benefitted London and the wider UK "massively."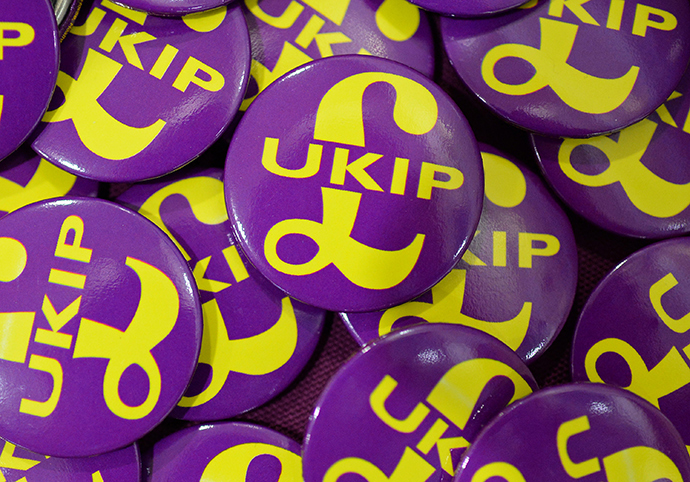 Approximately 100 UKIP supporters doled out £25 per head to attend the party event on Friday evening. Following Farage's failure to attend, they reportedly dispersed disenchanted.
UKIP funds Farage's chauffeur and security expenses, which are £60,000 per annum. But the Eurosceptic leader believes these expenses should be paid by British taxpayers.
Speaking on LBC radio last week, Farage said he found it highly unsatisfactory that "other leaders of political parties" are provided official state transport and security while he is not.
"Do I need a security? Yes. And do I need to be driven around from place to place? I think I probably do," Farage said.
Farage's comments on immigration and breastfeeding, which have generated heated criticism of late, are not the first from his party's ranks to cause controversy.
UKIP councilor David Silvester once claimed winter flooding across Britain stemmed from the legalization of gay marriage, while Douglas Denny, of the Bognor Regis branch in West Sussex, suggested homosexuals have "leftie, neo-commie followers."
In September 2013, former UKIP whip, Godfrey Bloom, was removed from his post after a recording surfaced of him claiming women who failed to clean behind their fridges were "sluts."
Previously, Prime Minister David Cameron suggested members of UKIP were "fruitcakes, loonies and closet racists" before tempering his assessment to a more forgiving "pretty odd people."
The party has recently become the focus of satire on Twitter based on the fictional UK town of Trumpton.
The idyllic 'little England' town originally featured in a classic 1960s animated kids program that chronicled the lives of obscure characters, including the town clerk and Mr Troop.
UKIP's singular Scottish MEP, David Coburn, declared last Tuesday that the @Trumpton_UKIP account was "fake," imploring his 9,000 followers to block or report it. Following his appeal, Trumpton's UKIP account gained thousands of new followers, spawning further spoof accounts and a #Trumpton hashtag.