Welsh suicide rates soar: 3 times higher than road accident deaths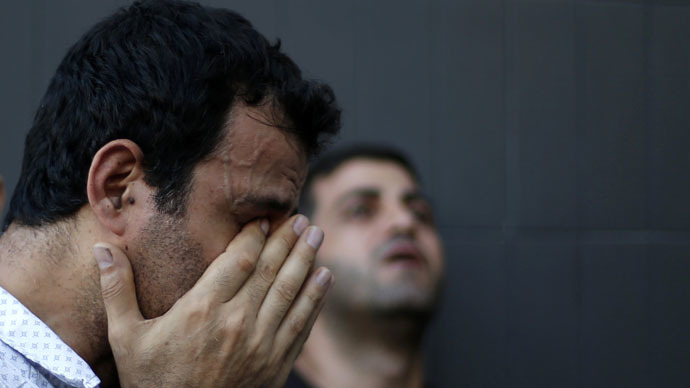 Soaring suicide rates in Wales have eclipsed road accident deaths threefold, sobering new statistics reveal. Some 350 Welsh residents take their own lives annually – the highest suicide rate in the UK.
Welsh males are far more likely to commit suicide than females, government statistics indicate. In the case of Welsh men, those aged between 30 and 34 are particularly at risk.
In an effort to redress the epidemic, the Welsh government has published a draft of its specially-designed scheme to combat the rise of suicide and self-harm across the country. The strategy document is entitled 'Talk to me 2'.
The program is set to assist vulnerable people throughout Wales, particularly the homeless, children, farmers, prisoners, doctors and nurses. It will span a total of five years.
The action plan's primary objectives focus on raising awareness of suicide and self-harm, early intervention, adequate crises responses, support for those who are bereaved and encouraging "responsible reporting" among media organizations.
Following the release of Talk to Me 2, Welsh ministers launched a 'consultation' on Friday due to conclude in March 2015. The purpose of the four-month community outreach is to solicit contributions on how to fine-tune the scheme's capacity to adequately address high rates of suicide and self-harm. This latest program will replace a previous 'Talk to Me' strategy launched by the Welsh government in 2009.
"Losing someone through suicide can be particularly traumatic and difficult to cope with; its impacts are psychological, spiritual and economic," Welsh Health and Social Services Minister Mark Drakeford said.
"Prevention of suicide and self-harm is a major challenge for us all, but no single organization or government department can tackle this issue in isolation."
Ruth Coombs, of Welsh mental health charity Mind Cymru, told the South Wales Evening Post people should have confidence to talk if they fear someone is at risk.
Self-harming amongst England's youth population is also sparking concern. New figures reveal current rates of children being hospitalized following incidents of self-harm has reached its highest level in five years.
The statistics, published by the Health and Social Care Information Centre on Friday, reveal such hospital admissions of young girls aged between 10 and 14 have soared by almost 93 percent since 2009-10.
The number of boys in England hospitalized for self-harming rose by 45 percent for the same period.
The figures indicate the problem is particularly common among teenage girls however, with almost nine times as many young females hospitalized in England for self-harm as males in 2013-14.