​App aims to curb suicide attempts from at-risk twitter users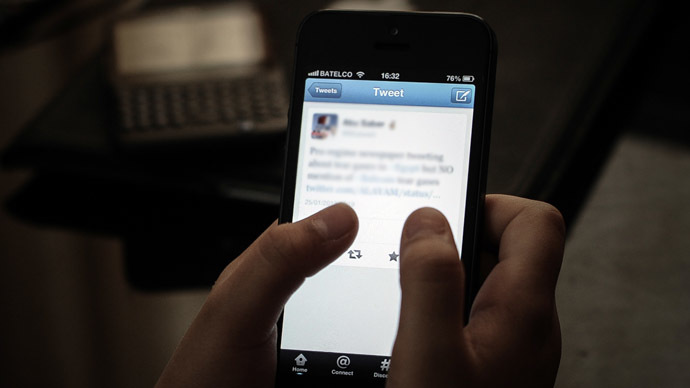 A new app designed to notify Twitter users if people they follow appear to be suicidal was launched on Wednesday by the UK based charity Samaritans, to address the growing number of people self-harming as a result of abuse online.
The app uses an algorithm that detects specific key words and phrases associated with self-harm, including "hate myself," "depressed" and "help me." When triggered, it alerts the person who downloaded the app, and provides tips on how to approach the at-risk Twitter user.
To remain unobtrusive, the app sends warnings of potential suicide risks via email, instead of instant messenger or public social media platforms.
"We know that people struggling to cope often go online looking for support," said Samaritans Executive Director of Policy, Research & Development, Joe Ferns.
"However, there is still so much we need to learn about why this happens and how we can make the online environment safer for vulnerable people."
Ferns also said such tools were necessary to help at-risk people, who increasingly turn to social media for help.
The app's launch follows research from the Electronic Journal Information Systems Evaluation, which showed a strong link between tweeting and suicide. A large number of studies indicate that social media can result in more suicides.
Twitter's Global Head of Trust and Safety Outreach, Patricia Cartes, said the app was designed for young people in the 'Generation-Y' category, who were the first generation to grow up using the internet.
"Twitter actively forges partnerships with organizations in the field of online safety and digital citizenship, and Samaritans has a longstanding reputation for supporting people in times of need" she said.