DEA 'interested' in Americans' investments in Canada's medical pot business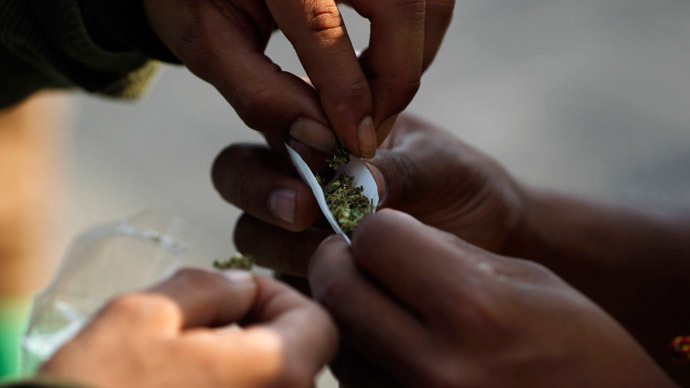 Those US citizens who have grabbed an opportunity to profit off the booming Canadian medical marijuana market may eventually find themselves breaking US laws, as the DEA seems to be tracking potential money laundering and drug trafficking violators.
The Canadian government passed laws in April making it legal for any licensed company to grow and ship medical marijuana. And while US investors are active in Canada, they are being scrutinized for possible violations of US laws, Reuters reports.
READ MORE: Philadelphia becomes largest US city to decriminalize marijuana
Calling investing in Canada's marijuana business reckless, risky and potentially illegal, a former US Drug Enforcement Administration official told Reuters the agency is watching American businesses for possible violations.
The selling and possessing of marijuana is still illegal under US federal laws, and while Canada has made producing and distribution legal, using the banking system to transfer proceeds from investments into the US could be a red flag for money laundering and distributing a Schedule 1 drug.
"That is two violations of US federal law. I don't see there is any way around it," Timothy White, Banker's Toolbox told Reuters. His company helps banks detect and report money laundering.
READ MORE:Chicago mayor wants marijuana decriminalized across Illinois
To date there have been no prosecutions of investors in Canada but DEA spokesman Rusty Payne said the agency is "most interested in those types of activities," but it has "limited investigatory resources" to pursue investors and therefore tends to target big investors.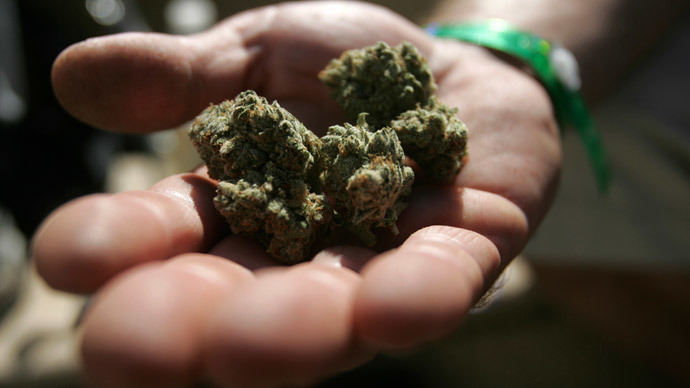 Canada's medical marijuana business, allowing licensed producers to sell marijuana with a doctor's prescription, is expected to grow tenfold to C$1.3 billion in a decade. There are 13 licensed producers so far, and US investors are keen to get involved.
why is america so far behind in everything. fluoride and GMOs are banned in all of Europe and medical marijuana is legal in israel & canada

— Brenna McMullen (@helloimbrenna) October 5, 2014

Often US hedge funds invest in the periphery of the legal cannabis niche – leasing space to clinics or lighting equipment for indoor growing, rather than directly investing in cultivation of marijuana.
"We are not going to invest in something that is in violation of federal law," said Brendan Kennedy, a managing director of Privateer Holding Inc., an equity investor in medical cannabis sector, reported by the Deal.com earlier this year
READ MORE:Falling short: Colorado recreational pot revenues not as high as expected
"We have a diversity of investors who expect a financial return and a social return," Kennedy said. "Some of them have a higher tolerance for risk than others. The biggest risks in this sector are the DEA, the IRS and the penny stock scam artists."
Twenty-three US states have legalized medical marijuana and there are hopes that more US states follow the lead of Washington and Colorado and approve ballot initiatives that make marijuana legal for adult use.
You can share this story on social media: