Hi-tech overload: First case of Google Glass addiction treated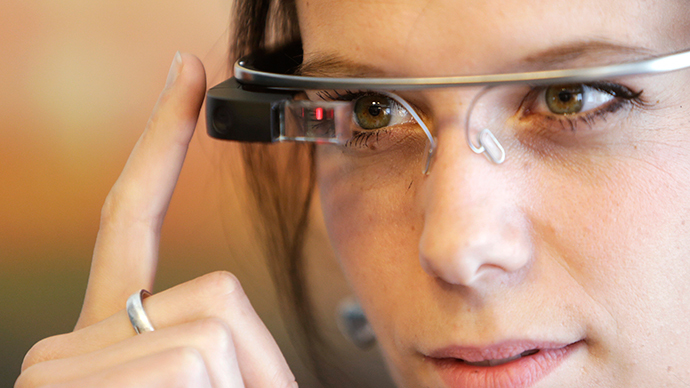 Doctors have treated the first case of Google Glass addiction, after a US Navy serviceman used the device for up to 18 hours a day and grew irritable when he wasn't wearing it. He also developed an involuntary movement of his hand to the temple.
READ MORE: First Google Glass telekinetic app allows users to take pictures with their thoughts (VIDEO)
The San Diego physicians discovered the first instance of "internet addiction disorder." The case involved "the problematic use of Google Glass," according to a new study published in Addictive Behaviors journal.
The 31-year-old US Navy serviceman's addiction was discovered when he checked into the Navy's Substance Abuse and Recovery Program (SARP) for alcoholism treatment, the paper said.
During his treatment, the man was diagnosed with the excessive use of Google Glass after exhibiting "a notable, nearly involuntary movement of the right hand up to his temple area and tapping it with his forefinger," which is the motion used to turn on the device.
The patient also reported having dreams where he viewed his life through the device's small lens.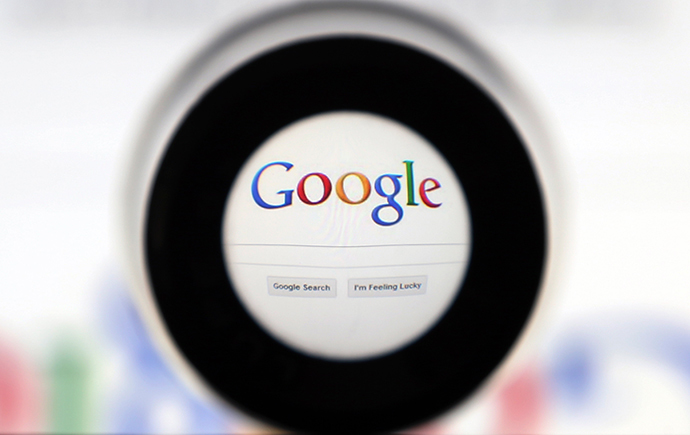 When the patient went through a withdrawal period, he experienced "frustration and irritability."
The man developed the symptoms after wearing Google Glass for up to 18 hours a day. He used the device in order to have an increased productivity level at work while listing inventories of convoy vehicles for the Navy.
After a 35-day residential treatment, the patient reported "a reduction in irritability, reduction in motor movements to his temple to turn on the device, and improvements in his short-term memory and clarity of thought processes," according to the study.
However, the patient still continued to have dreams as if viewing his life through the device.
Internet addiction is not considered a psychiatric disorder by the American Psychiatric Association, but there is a debate around the issue, with many psychologists believing that the addiction requires treatment.
Co-author of the study Andrew Doan told the Guardian that the suffering people experience through internet addiction is real. He added that the problem will be taken more seriously over time.
"People used to believe alcoholism wasn't a problem – they blamed the person or the people around them," Doan said. "It's just going to take a while for us to realize that this is real."
The risk is greater with wearable technology, as the neurological reward associated with addiction is always there. "There's nothing inherently bad about Google Glass...it's just that there is very little time between these rushes. So for an individual who's looking to escape, for an individual who has underlying mental dysregulation, for people with a predisposition for addiction, technology provides a very convenient way to access these rushes," Doan added.