NYPD officers reportedly testing Google Glass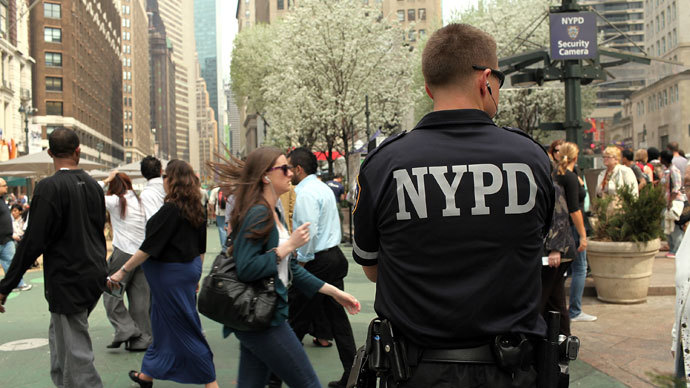 Some members of the New York City Police Department are having their official uniforms outfitted with a high-tech addition apparently as reports surface that the NYPD has acquired several pairs of Google Glass.
According to the website Venture Beat, a ranking member of the largest local law enforcement unit in the United States told reporters there that the NYPD is toying with the possibility of using the state-of-the-art gadgets for official police business.
"We signed up, got a few pairs of the Google glasses and we're trying them out, seeing if they have any value in investigations, mostly for patrol purposes," the unnamed NYPD officer said.
"We're looking at them, you know, seeing how they work," he added.
Venture Beat's original article ended just about there, but the New York Post reported quickly after on Thursday this week that they have a source who says much of the same.
"A handful of people are testing it out," that source said the Post, adding that the agency has only recently begun preliminary testing with the devices.
"If it works, it could be very beneficial for a cop on patrol who walks into a building with these glasses on," the source said. "It would be like the Terminator. You walk past somebody and you get his pedigree info if he's wanted for a warrant right on your eye screen."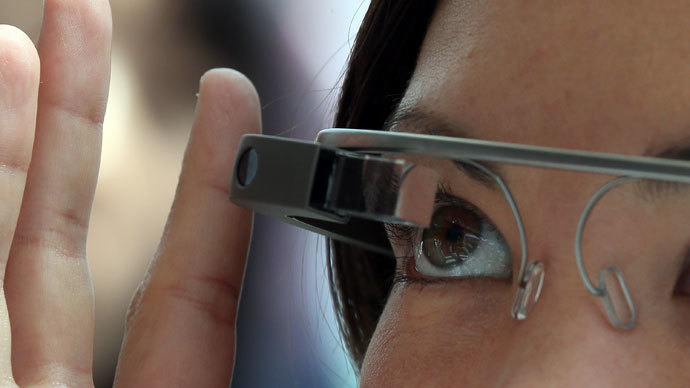 But while that source says facial recognition tools to help "identify the bad guys immediately within seconds" could mean a big success for law enforcement, Google so far shows few signs it wants to go that route. Officially, the Silicon Valley search giant has implemented an across-the-board ban on facial recognition apps, and said last year that changes won't be considered until there are "strong privacy protections in place."
That isn't to say some aren't already toying with the idea of releasing a face recognition app that isn't sanctioned by Google. Earlier this week, US Senator Al Franken (D-Minnesota) published an open letter to one tech company currently attempting to roll out such a product, NameTag, that would bring face recognition capabilities to any consumer willing to spend $1,500 on their own pair of Google Glass.
"Unlike other biometric identifiers such as iris scans and fingerprints, facial recognition is designed to operate at a distance, without the knowledge or consent of the person being identified," Sen. Franken wrote. "Individuals cannot reasonably prevent themselves from being identified by cameras that could be anywhere — on a lamppost across the street, attached to an unmanned aerial vehicle or, now, integrated into the eyewear of a stranger."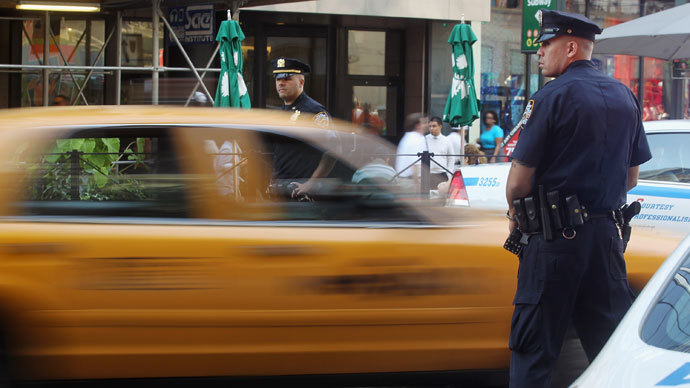 NameTag isn't quite ready for the masses just yet, but that doesn't mean that the NYPD or other police agencies will pull the plug on their Google Glass testing and throw in the towel before examining other options for the devices. Little to anything is known at this point about the NYPD's use of Google Glass aside from some anonymous accounts made to the media, but they wouldn't exactly be the first law enforcement agency to adopt the technology: Back in September, officers with the Byron, Georgia Police Department reportedly began conducting field tests that put the pricey gadgets on the heads of their own officers of the law. In that instance, officers tried to see how the CopTrax in-car video system worked when coupled with Google Glass devices affixed to the faces of certain cops for the first time ever.
"In addition to testing routine police activities, another goal of the Futuristic Police Officer field trial was to study the increased situational awareness and capture of high-quality audio and video evidence from the officer's perspective," field trial supervisor Lt. Bryan Hunter said during a press release at the time.
In all, the Byron police tested the Google Glass app while performing four crucial law enforcement duties, including an arrest, and experienced no complications.
When reached for comment by Venture Beat, Google said they have no specifically been working with any law enforcement agencies, but that doesn't mean police are prevented from doing their own, unsanctioned testing with the products.
"The Google Glass Explorer program includes people from all walks of life, including doctors, firefighters and parents. Anyone can sign up to become a Glass Explorer, provided he or she is a US resident and over the age of 18," the company told Venture Beat.
You can share this story on social media: