'We love Jesus': British vicar claims ISIS beheaded children for refusing to convert to Islam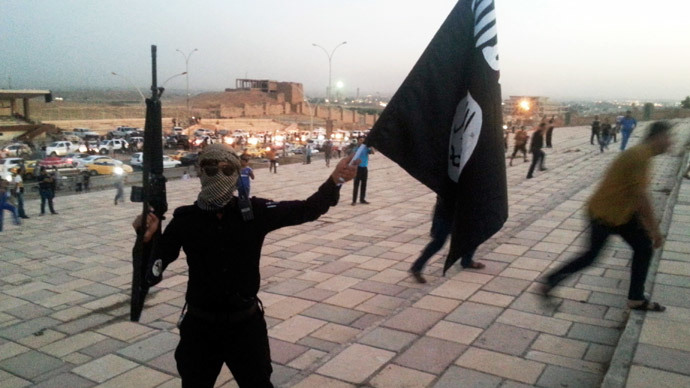 The Islamic State (IS, formerly ISIS, ISIL) has allegedly beheaded four Christian children after they refused to convert to Islam, according to reports from a British vicar based in Iraq.
Canon Andrew White, who works under the moniker 'Vicar of Baghdad', explained the plight of Christians living in IS-controlled territory to the Orthodox Christian Network, calling their suffering "terrible" and "awful."
White has been based in Baghdad since 1998 and is president of the Foundation for Relief and Reconciliation in the Middle East. He told the network that Christians in Iraq were "hounded" by IS troops and forced to leave their homes for fear of persecution and death.
Speaking about the regime of terror, White said, "They killed huge numbers, they chopped their children in half, they chopped their heads off. It was just so terrible."
The vicar then told the story of four Christian children who were executed for refusing to convert to Islam.
The preacher said IS militants approached the children and told them they must "say the words that you will follow Mohammed" if they did not want to lose their lives.
He said that the children, all reportedly under the age of 15, refused.
"All of them, said 'No, we love Yeshua [Jesus], we have always loved Yeshua, we have always followed Yeshua and he has always been with us,'" said White. The militants then "chopped all their heads off."
"They were my children. How do you respond to that?" an emotional vicar told the network.
White also explained the plight of Christians in Iraq after the invasion in 2003, when Baghdad became too dangerous. Christians moved back towards Nineveh, an ancient town near Mosul of great significance to the Christian faith.
When the Islamic State took control of the area, Christians faced an unprecedented level of persecution, White said, claiming there are currently 250,000 displaced from their homes.
"It is not possible for them to live there," he added. "They were all hounded out."
White then told the story of a Christian man who telephoned him, distraught that he'd said the words of conversion when the lives of his children were threatened.
"He was desperate. He said the words [I will follow Mohammed]. And then he phoned me, and said, 'Abouna [Father], I said the words, does that mean that Yeshua doesn't' love me anymore?' I said, 'Jesus still loves you. He will always love you."
White also said he had been threatened, but had returned to the UK after the Archbishop had ordered him to leave the country. He said his colleagues remain in Northern Iraq, helping to look after displaced Christians.