​2 Brits jailed for joining Syria terror group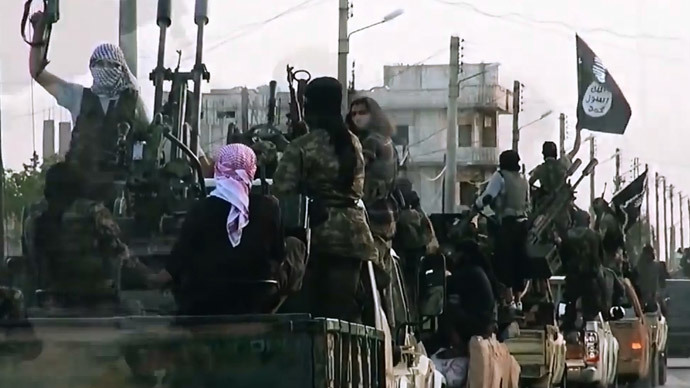 Two British men who joined rebel fighters in Syria have both received sentences of 12 years and eight months for engaging in the conduct and preparation of terrorist acts.
Mohammed Ahmed and Yusuf Sarwar from Birmingham traveled to Syria via Turkey in 2013, under the auspices of a Birmingham University trip.
Both men pleaded guilty to terror charges at Woolwich Crown Court in July.
When sentencing the pair, Judge Michael Topolski said the men were "persistently committed to terrorism."
"They willingly and enthusiastically embarked on a course intending to commit acts of terrorism. The consequences for them are dramatic," Topolski said.
The court heard that prior to their journey to Syria, the former classmates had bought copies of "Arabic for Dummies" and "The Koran for Dummies" on Amazon.
The two men then reportedly spent eight months with al-Qaida-inspired rebel fighters in Syria before being arrested upon their return to the UK in January by West Midlands Police's counterterrorism unit at Heathrow Airport.
Brian Altman QC, prosecuting, said their trip was "carefully planned," claiming they had discussed traveling to Syria as far back as 2012.
Authorities were alerted to the pair's jihadist plans after Sarwar's mother handed in a farewell note to the police. The man's mother found the note in his bedroom after he had left, in which he said he wanted to "die as a martyr."
"I am going to Syria...to join Al Nusra." The letter that Yusuf Sarwar left for his Mum before going to Syria #c4newspic.twitter.com/iivkGgB8tj

— Darshna Soni (@darshnasoni) July 8, 2014
Toposki called the actions of Sarwar's mother "extraordinarily brave," saying she showed "considerable courage.
"She showed extraordinarily brave conduct. I can only imagine the pain she was going through when she read that letter."
"But, despite her bravery and concern for her son, I fail to see how I can reflect the benefit to him in reducing sentence," he added.
Altman said that without the actions of Sarwar's mother, the police would have been unable to build up a case against the men.