Fugitive terror suspect taunts 'shoddy' UK security services on Twitter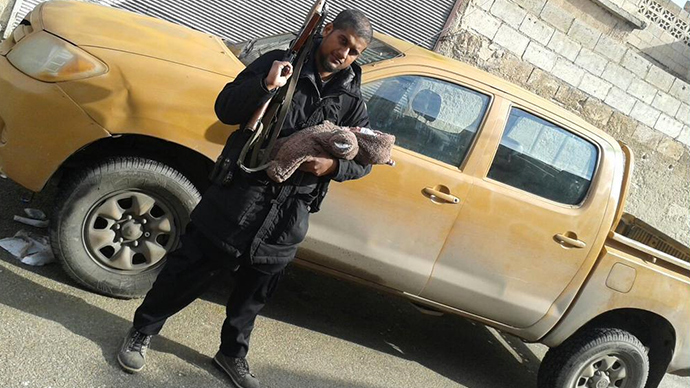 A fugitive terror suspect from Britain who skipped bail and fled to Syria amid a string of police blunders has ridiculed the UK's security services online, stating he was able to "breeze through Europe" to join the Islamic State while under investigation.
Siddhartha Dhar, 31, who has adopted the nom de plume 'Abu Rumaysah' on Twitter, reportedly boasted in a series of online posts that he successfully managed to evade British intelligence agencies in his bid to travel to crisis-ridden Syria.
In an image which surfaced on his Twitter account on Wednesday, Dhar held a rifle in one hand and a tiny infant in the other. The caption accompanying the picture claimed the baby was the fugitive's "newborn son."
An accompanying hashtag references the Islamic State's self-proclaimed caliphate, or 'khilafah,' established at the end of June.
Dhar's Twitter account, which has now been suspended, urged others to travel to ISIS-controlled regions of Iraq and Syria.
"What a shoddy security system Britain must have to allow me to breeze through Europe to the Islamic State," a tweet published on Tuesday read.
A subsequent tweet declared: "Hopefully soon we can join forces to crush the global Crusade against Islam and Muslims in the East and West."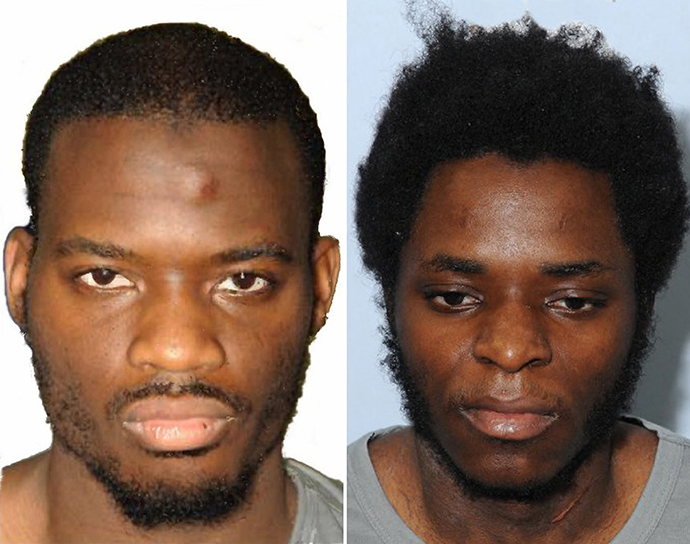 Siddhartha Dhar's ridiculing of Britain's intelligence services coincides with criticisms that the investigations of Michael Adebolajo and Michael Adebowale, who brutally murdered soldier Lee Rigby last year, were riddled with errors and delays.
READ MORE:'Woolwich murder could not have been prevented'- UK govt committee
Dhar was a core member of the banned al-Muhajiroun group, which sought to recruit troubled or vulnerable young Britons to Islam. The father of five is thought to have crossed paths with and potentially mentored Michael Adebolajo.
Following his detention and questioning by police, Dhar was ordered to hand over his passport to authorities under strict bail conditions designed to stop him from promoting al-Muhajiroun – an outlawed extremist group founded by radical preacher Anjem Choudary.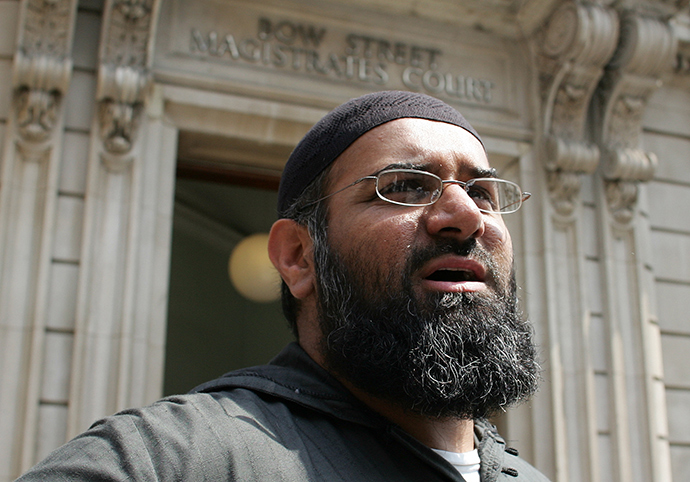 By imposing stringent bail terms on the 31-year-old, Met officers intended to stop him from travelling abroad and associating with al-Muhajiroun affiliates which act as a conduit for extremist ideologies.
But Dhar vanished within 24 hours of being released on bail by Scotland Yard detectives. The Muslim convert left London on a bus bound for Paris, from where he reportedly travelled to Syria to join the Islamic State.
On November 10, UK prosecutors told the Westminster Magistrates Court that Dhar had successfully evaded Britain's border controls, and caught a coach to Paris with his wife and children.
READ MORE:Police blunder: Terror suspect on bail flees to Syria with family
"He failed to comply with the conditions to surrender his travel documents to the police," prosecutor Luke Ponte said.
Former shadow home secretary David Davis denounced Britain's security services for allowing Dhar to escape, particularly in light of his recent arrest and terror suspect status.
Charlie Winter, a leading analyst from counter-extremism think-tank The Quilliam Foundation, told the Guardian on Wednesday that Dhar's absconsion from British soil with such apparent ease indicates how stretched Britain's security services currently are.
You can share this story on social media: