Police blunder: Terror suspect on bail flees to Syria with family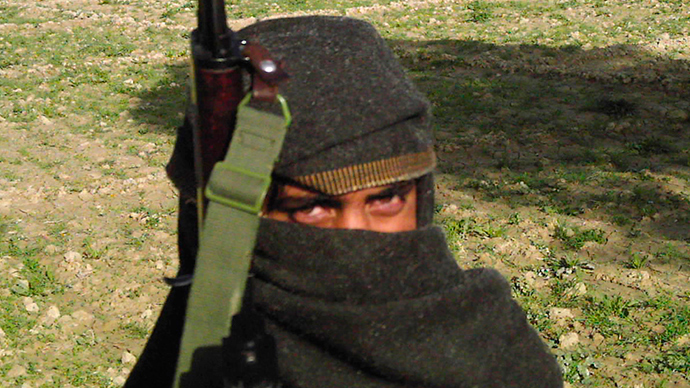 A British citizen arrested on suspicion of encouraging terrorism skipped bail and fled to Syria amid a string of police blunders. The whereabouts of Siddhartha Dhar, a close associate of radical Islamist Anjem Choudary, is currently unknown.
Dhar vanished within 24 hours of being released on bail by Scotland Yard detectives, who had been assigned to investigate Choudary's close contacts.
Following his detention and questioning by police, Dhar was ordered to hand over his passport to authorities under strict bail conditions designed to stop him from promoting al-Muhajiroun – an outlawed extremist group founded by Choudary.
According to the Daily Mail brother Abu Rumaysah and his family managed to escape & is currently in Syria Subhanallah http://t.co/V166OCMxkh

— Anjem Choudary (@anjemchoudary) November 11, 2014
Rather than comply with the order, the 31-year-old took a bus from London to Paris with his family and set off for the Islamic State conflict zone.
Choudary, an Islamic activist and self-proclaimed Imam, was arrested in September along with Dhar and eight other men on suspicion of encouraging terrorism. Released on bail the next day, Choudary claimed he opposes terrorist attacks against the UK, and that his arrest was politically motivated.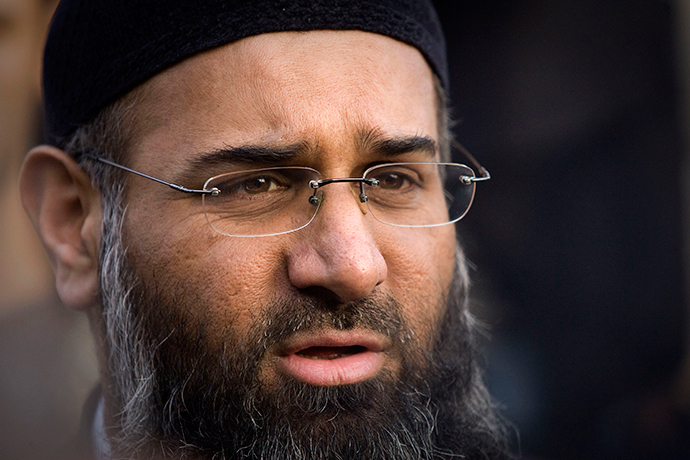 Dhar's departure to Syria unleashed a torrent of criticism against Scotland Yard. Critics were amazed that a British citizen, suspected of encouraging terrorism and supposedly under restrictive bail conditions, had absconded from the country undetected by police.
Weeks before his arrest, Dhar had publicly declared in an interview he was prepared to renounce his UK citizenship if it paved the way for him to travel to Syria.
Dhar was a core member of the banned al-Muhajiroun group, which strove to recruit often troubled or vulnerable young Britons to Islam. The father of four is thought to have crossed paths with and potentially mentored Michael Adebolajo, one of Fusilier Lee Rigby's murderers.
By imposing stringent bail terms on Dhar, Met officers intended to stop him from associating with other al-Muhajiroun affiliates, acting as a conduit for extremist ideologies or from travelling abroad.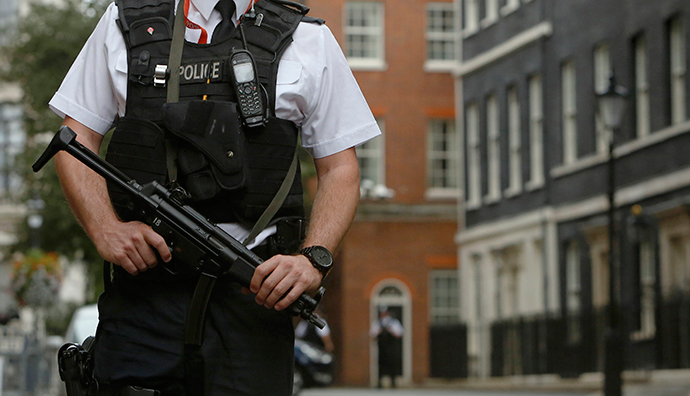 Dhar defied the Met's orders and fled to conflict-ridden Syria with his wife and children within a day of his release. A spokeswoman for Scotland Yard declined to comment on the criticism leveled against the force.
She admitted, however, the Met do not know the location of the radical Islamist, but that the force is "working to establish" his "current whereabouts."
Former shadow home secretary, David Davis, told the Daily Mail it "beggars belief" that Dhar could escape with such ease. "To allow him to surrender his own passport, rather than take it off him, seems at best careless and at worse a terrible error of judgment."
You can share this story on social media: