UK approved Israeli arms deals worth £7mn in lead-up to Gaza conflict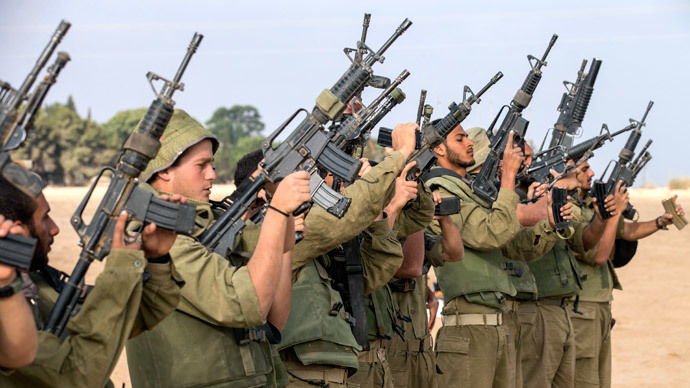 The UK government approved £7 million worth of military licenses to Israel during the six months leading up to the recent assault on Gaza, according to campaigners.
The figures show the UK granted 68 export licenses for £6.96 million of military-use items to be sent to Israel between January and the end of June this year, the Campaign Against the Arms Trade (CAAT) revealed.
The licenses include components for Unmanned Aerial Vehicles (drones), combat aircraft and helicopters, technology for weapons sights and spare parts for sniper rifles.
Andrew Smith, spokesman for the CAAT, said: "Right up until the eve of the bombing the UK was supporting licenses for the same kinds of weapons that [Business Secretary] Vince Cable's own review found are likely to have been used against the people of Gaza."
The government data will raise renewed concerns that the Israeli Defense Forces (IDF) used British-made equipment during Operation Protective Edge in Gaza in July and August.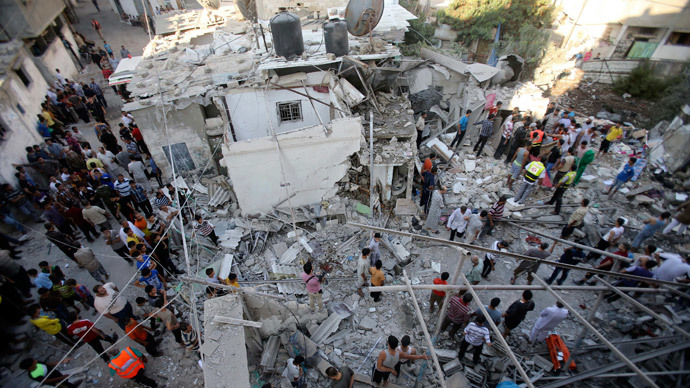 The government had announced it would carry out a new review of UK arms sales to Israel, the UK-based NGO revealed.
A review, conducted in the aftermath of the Gaza conflict and overseen by Vince Cable's Department of Business, Innovation & Skills, concluded in August that 12 licenses for weapons' components might have been used in the recent conflict. Despite the findings, no deals were suspended.
READ MORE:UK-Israel trade hits record high despite Gaza carnage
"Unfortunately it would not have been the first time UK weapons were used by Israel," Smith added.
"This new review will only be worthwhile if it means a real and fundamental change from business as usual. The public was rightfully shocked by the bombardment. That is why the UK must announce a full embargo on all arms sales to Israel and an end to military collaboration."
READ MORE:British backtrack? UK arms sent to Israel despite ceasefire breakdown
In the recent conflict, more than 2,000 Palestinians and 73 Israelis died. Of the Israeli casualties, 66 of were soldiers.
In August, it emerged that the government had granted arms export licenses to Israel worth £42m to 131 British defense manufacturers since 2010, including two licenses supplying components for the Hermes drone and one selling components for Israel's main battle tank.
In 2009, it emerged Israeli military equipment and weapons used in the 2008/2009 Gaza conflict almost certainly contained UK-supplied components, as the then Foreign Secretary David Miliband confirmed.