British backtrack? UK arms sent to Israel despite ceasefire breakdown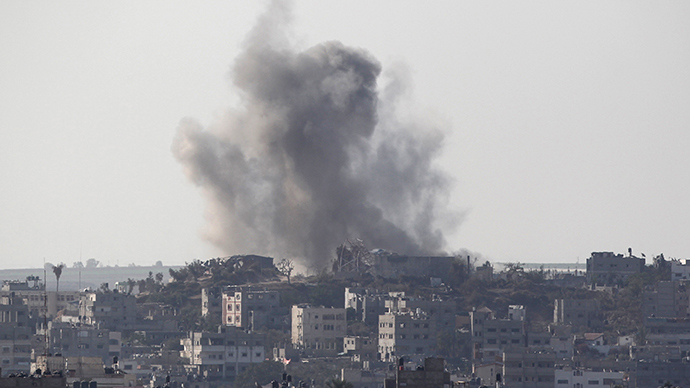 The British government will not block companies exporting arms to Israel, despite previous warnings that arms licenses would be rescinded if fighting in the Middle East continued.
Despite a ceasefire between Israel and Hamas being broken on Tuesday, a government spokesperson said the licenses have not been suspended.
"We said we would suspend licenses if there was a significant resumption of hostilities," a government spokesperson said.
Business as usual: UK arms factories 'profit' from Palestinian bloodshed
"We are closely monitoring the situation – our assessment so far is the resumption of hostilities has been limited."
Earlier this month, twelve licenses for British companies to sell arms in Israel were threatened with suspension if hostilities continued in the region by the government's business secretary Vince Cable.
"In light of that uncertainty we have taken the decision to suspend these existing export licenses in the event of a resumption of significant hostilities," he said.
"No new licenses of military equipment have been issued for use by the Israeli Defense Force during the review period and as a precautionary measure this approach will continue until hostilities cease," Cable added.
Cable made the statement following the announcement of a ceasefire in Gaza last week, and expressed the hope that it could lead to a peaceful resolution. However, the ceasefire was broken on Tuesday night as Israeli negotiators withdrew from peace talks co-ordinated in Cairo.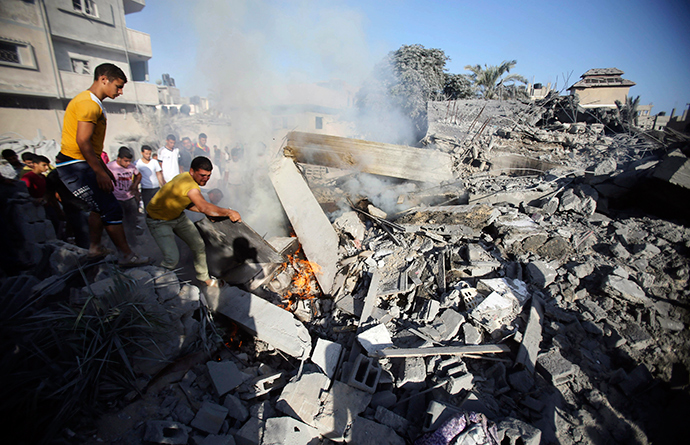 Israel has accused Gaza's governmental body, Hamas, of breaking successive ceasefire arrangements by firing rockets into Israel, and have responded by continuing aerial strikes in the Palestinian region.
More than 25 airstrikes hit Gaza following the end of the ceasefire, which killed a woman, a two year old girl, and injured more than 15 other Palestinians.
Since 2010, the UK government has licensed 42 million pounds' worth of military licenses to Israel, including targeting systems and drone components.
The lucrative weapons deals to Israel have prompted a lawsuit against the British government by the UK-based Campaign Against Arms Trade (CAAT), who are represented by UK law firm Leigh Day.
"If arms from the UK are being used to commit crimes against humanitarian law, and human rights law, then export licenses for these materials must be revoked immediately," Rosa Curling, of the human rights team at Leigh Day, said.
Curling warned if the government failed to act, the government's current policy would be unlawful and "susceptible" to legal challenge.
"We have asked the government to clarify the review of the arms export licenses and requested details of all current licenses to understand what is being sent so we can get a better picture of whether any of the arms supplied by the UK have been or may be used in criminal acts."
You can share this story on social media: