Calais migrants could target tourists' vehicles – Eurotunnel boss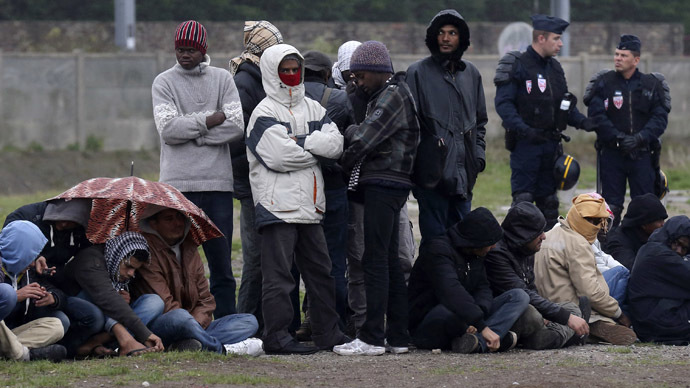 Illegal migrants trying to enter the UK from Calais could begin targeting tourist traffic, Eurotunnel boss John Keefe has warned.
More than 2,500 immigrants are estimated to be in the French port of Calais in the hope of sneaking onto a ferry, train or truck to reach the UK.
Keefe told MPs at the Home Affairs Select Committee: "The crisis could potentially get even worse. As we approach winter, it could start to overlap on to the passenger market."
At first, most migrants tried to enter Britain by sneaking onto lorries, but officials are now concerned migrants will attempt the crossing aboard tourists' vehicles.
Keefe said that with the Christmas holiday season approaching there will be longer traffic queues in Calais, with thousands of people waiting to board the Channel Tunnel shuttle trains after Christmas shopping trips on the continent.
"The slower the flows of traffic through the border, the more opportunity there is for migrants to jump on to vehicles," he said.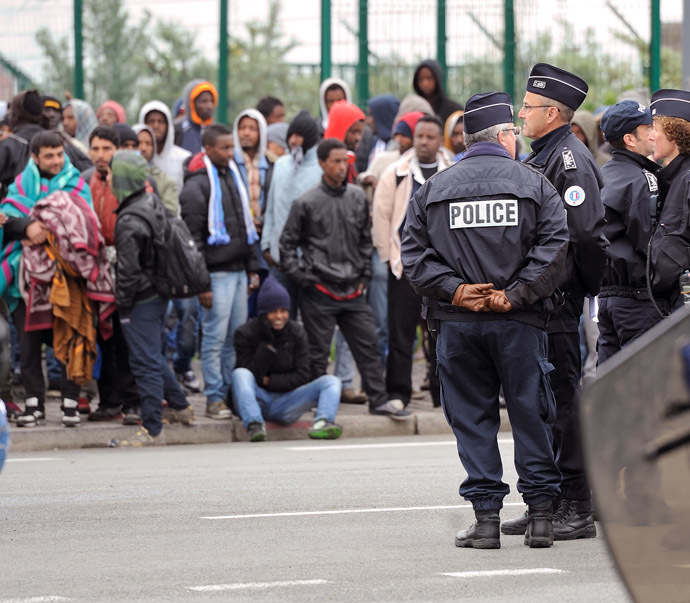 Natacha Bouchart, Calais' mayor, said illegal migrants are "prepared to die" to cross the Channel, adding that the UK welfare state is like a "magnet" for migrants.
READ MORE:'Britain's no El Dorado': Calais mayor urges UK cooperate with migrant-swept city
The UK is providing £12 million for more fencing and other security measures, but has ruled out sending police to help contain the growing crisis.
In September, a suspected illegal immigrant hid on the back seat of a British woman's Fiat Panda as she drove from France to the UK.
Sue Taber drove from Spain to the UK via the Eurotunnel. When she arrived home in Kent, she discovered a leg sticking out behind the driver's seat. A young man, believed to be in his late teens, then emerged, claiming to be an orphan. Taber believes the man got into her car while it was left unattended and unlocked at Calais for a short while.
READ MORE:Calais migrant crisis: Minister snubs French plea for UK police
Eurotunnel has announced guidance for customers at Calais for the first time to avoid migrants trying to hide in their vehicles.
In September, Keefe, told the BBC: "From this week we are starting to do this ... it's a brand new phenomenon that migrants are targeting passenger services, whereas previously it was just trucks."
"We're telling them to be vigilant themselves, lock their cars and not park up in unlit areas."
That same month, around 235 illegal migrants tried to get on to a ferry at Calais bound for UK shores. There have also been reports of migrants trying to scramble onto trucks headed for the UK.