Calais migrant crisis: Minister snubs French plea for UK police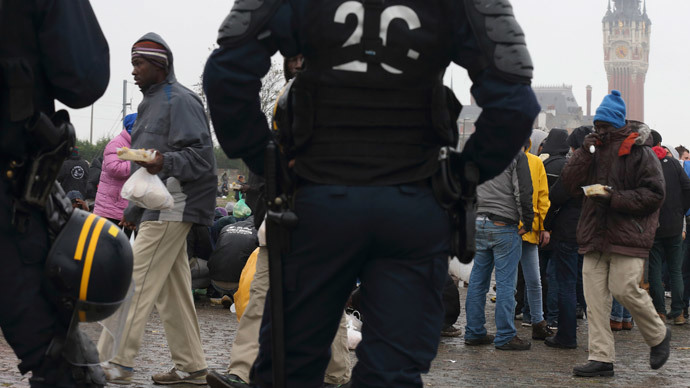 The UK has ruled out sending its police officers to aid French authorities with an influx of immigrants in Calais. Hours after pleas from the French government for Britain to deploy police officers, the UK Immigration Minister publicly refused.
MP James Brokenshire said on Wednesday that security in the French port, where there are currently over 2,500 migrants living in makeshift accommodation, is "a matter for the French."
His announcement follows requests for assistance from Bernard Caseneuve, French Interior Minister, who said French authorities were facing a "tremendous problem" with immigrants. Cazeneuve said British police officers would be "very useful."
READ MORE:French illegal immigrant problem sees minister plead for UK police support
Brokenshire told BBC Radio 5Live that illegal immigration was a "Europe-wide" problem, saying: "We have seconded an officer from the National Crime Agency to work with the French agency dealing with organized immigration crime."
"But we have no plans, no intention to see British police officers on French soil. Security in France is a matter for the French government."
The UK has pledged £12 million to aid French authorities with the problem.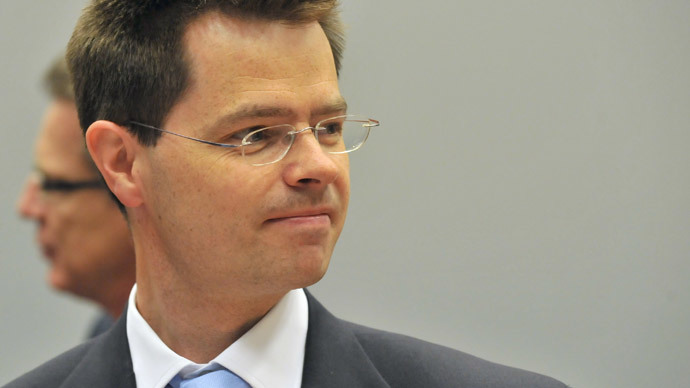 In plans laid out by Home Secretary Theresa May in September, the UK will spend £4mn each year for three years to ameliorate the growing problem.
Cazeneuve announced on Wednesday that he hoped the presence of British police officers at the border would convince migrants that "it is impossible to cross the Channel."
In recent months, Calais has faced a 50 percent rise the number of immigrants attempting to cross the border as many flee humanitarian crises. The majority are from Ethiopia, Eritrea, Sudan and Syria.
The housing situation has been described as "as bad as Darfur" by Rachel Burden, BBC's correspondent in Calais, further claiming the site is "strewn with rubbish."
In September, Mayor of Calais Natacha Bouchart said the UK benefit system is a "magnet" for illegal immigrants, who see Britain as a "soft touch."
She told the Home Affairs Committee that the barriers around UK passport control "make everyone laugh" as people "are ready and prepared to die to come to England."
READ MORE:Govt immigration policy slammed by MPs, thousands of migrants camp at French border
Three men have reportedly been killed in the past week attempting to board trucks bound for the UK.
Conservative MP for Dover Charlie Elphicke said the border problems were strictly within the French authorities' remit. "We have proved that we can strengthen our border controls while the French have effectively done nothing but complain."
"The problem of illegal immigration is in France, so the French should deal with it," he added.
Last month, French authorities sent 100 extra police officers to Calais to support the 350 already tackling the issue. There are currently no British officers in Calais.
You can share this story on social media: