UK to send NATO fences from Wales to France to deter immigrants (VIDEO)
Britain has announced plans to erect a huge fence in the French port city of Calais. The steel fencing was previously used at a NATO summit. The move is part of the UK's campaign to deter illegal immigrants from entering the British Isles.
Dubbed the "ring of steel," the barrier – which measures more than 12 miles long and nine feet high – was previously used at a NATO summit in South Wales. It was first erected around Celtic Manor in Newport, as well as around summit venues in Cardiff. It was aimed at protecting dozens of world leaders and ministers from potential terrorist threats.
According to British Immigration Minister James Brokenshire, the fencing will now protect the country from illegal migrants entering the country by crossing the English Channel from Calais "which has been the access point to Britain from the continent for centuries."
"These [fences] could replace and enlarge the inadequate fencing at Calais, which is too easy for illegal immigrants to scale," the minister told The Telegraph.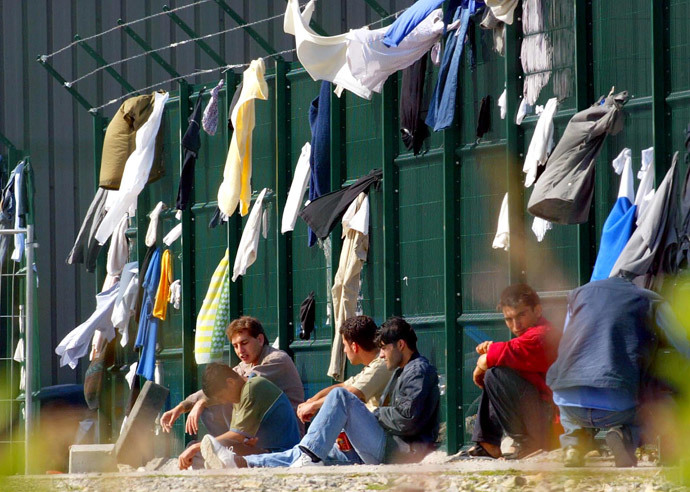 Recently, the port has become a growing makeshift camp for an estimated 1,300 migrants from countries such as Afghanistan, Eritrea, Syria, and other troubled states in the Middle East and North and East Africa. According to authorities, the number of illegal immigrants has risen by 50 percent in recent months and continues to increase.
In an attempt to reach the shores of Britain, people flock to Calais and many groups regularly climb over the existing fences – measuring five meters high – to get to trucks and ferries. Eurotunnel passengers and drivers have been warned to search their cars for people possibly hidden inside.
"You can get on a truck and only later you find it is going the wrong way and you might be in Paris or Germany," a migrant named Johnny told the Daily Mail, adding that "you are never arrested, so you just keep trying."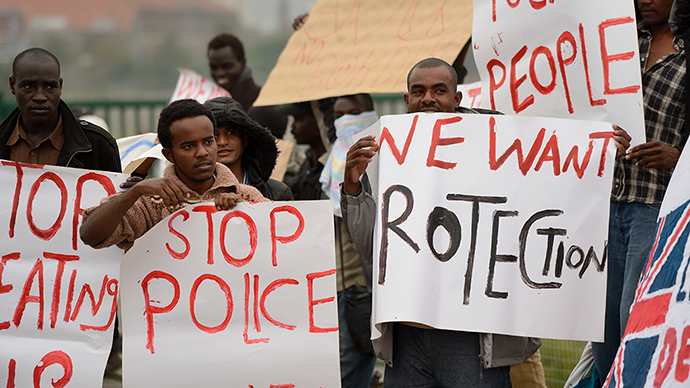 Amid rising tensions in the area, extreme-right activists demonstrated to "save" Calais from homeless migrants on Sunday. Some 250 people, including a group called 'Save Calais' and skinheads with "white power" flags took part in the anti-immigration rally on the streets of the French city.
Read more on the French port immigration crisis
To help deal with the trouble, French officials have made a direct appeal to the UK. Claiming the town has been "taken hostage" by migrants with a goal to cross the channel, Calais Mayor Natacha Bouchart has threatened to blockade the port should Britain fail to address the issue.
"We really want the UK Government to think about the English rules, which are possibly the best for immigrants in Europe. We want the Government to make it less attractive, to be less soft," the mayor of the French city said.
The UK immigration minister said it was France's responsibility to maintain security of its port, "but we want to do what we can to help."
"Millions of pounds have already been invested in improving security and upgrading technology in Calais," James Brokenshire said.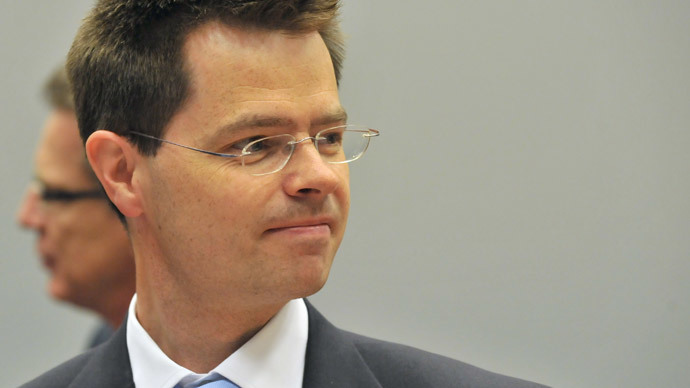 The minister highlighted that the move to install the fencing is only part of a "very clear message" that "Britain is no soft touch when it comes to illegal immigration."
"Whatever security we install, people will still want to come to Britain. That is why they should be under no illusion about what awaits them if they arrive here illegally...Illegal immigrants will be unable to rent homes, open bank accounts, or obtain driving licences," Brokenshire warned.
He also promised that a "high-level delegation of civil servants will travel to Paris" for emergency talks.
Meanwhile, other experts think the problem of migrants in Calais is "essentially irresolvable" without better patrolling of the Mediterranean and increased cooperation with transit countries. The fence "might be hard to scale, but people will just try another way," Tim Finch, director of migration at the Institute for Public Policy Research, told The Independent.
British politician Michael Howard said it was France that needed to deal with asylum seekers, rather than blaming Britain. In the 1990s, when Howard was in office as home secretary, there was "an agreement with France under which if people came to the UK from France and claimed asylum we returned them to France and France dealt with their claim...That is what really ought to happen," he told BBC Radio 4.
You can share this story on social media: