Thank you for vaping! Oxford English Dictionary names 'vape' its word of 2014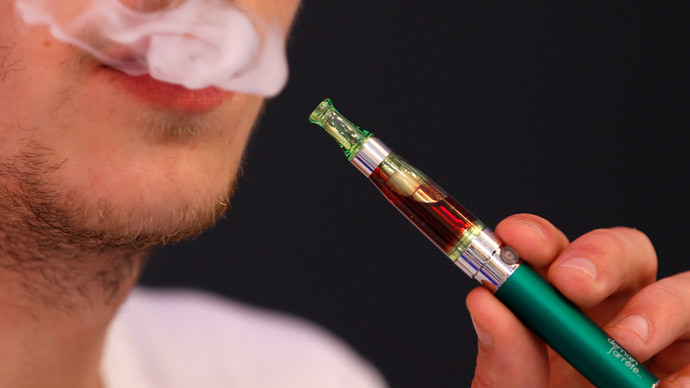 "Vape", the act of inhaling and exhaling chemical vapors from electronic cigarettes, has been named the Oxford English Dictionary (OED) "word of the year", beating more than 150 million other words in the English language.
The term beat a number of new phrases that have entered the English lexicon since the beginning of this year, including "bae", a term rooted in American hip-hop language, and "slacktivism", referring to internet social campaigns such as the ice bucket challenge.

READ MORE :E-Cigarettes could save thousands of lives, experts say
According to OED staff, words are chosen each year "to reflect the ethos, mood, or preoccupations of that particular year and to have lasting potential as a word of cultural significance."
"A gap emerged in the lexicon, as a word was needed to describe this activity, and distinguish it from 'smoking'," the OED said.
"As vaping has gone mainstream, with celebrities from Lindsay Lohan to Barry Manilow giving it a go, and with growing public debate on the public dangers and the need for regulation, so the language usage of the word 'vape' and related terms in 2014 has shown a marked increase."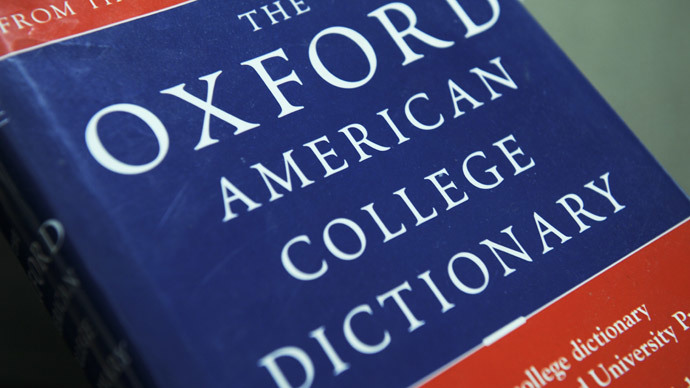 The words selected often have a significant cultural or societal meaning, and reflect the changing nature of human society. Increasingly, many of the words selected reflect advances in technology and internet culture, as social media becomes a prominent medium of human interaction.
Previous winners of the OED's contest include the words "chav", "squeezed middle" and "selfie".
"Vape" also signifies the growing popularity of electronic cigarettes and vapors. The devices were originally touted as medicinal tools used to help smokers wean off their habit, and were a preferable – and trendier – alternative to nicotine patches and gum.

READ MORE:No ifs, no butts: UK's £100m e-cigarette industry up in smoke?
The rapidly expanding e-cig industry is already estimated to be worth around £1.76 billion globally. While some doctors say the move from tobacco to e-cigs could save up to 54,000 lives a year, other institutions including the World Health Organization (WHO) claim the devices contain harmful chemical toxins that could harm users and those around them.
Earlier this year, the WHO set out recommendations to prohibit their use in public spaces.