MPs hit out at teachers for failing to curb cyber-bullying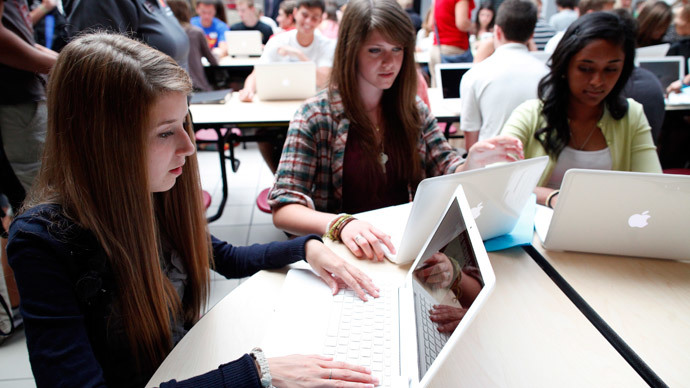 British MPs have warned that UK schools are failing to tackle cyberbullying, suggesting that more needs to be done to teach children about online abuse on social media sites.
The warning comes from the House of Commons' Education Select Committee, which earlier this year issued new guidelines for schools in England regarding web safety.
The committee, led by MP Graham Stuart, is currently examining whether the guidelines are effective enough to tackle online abuse, as part of an inquiry looking into the teaching of personal health and social and economic education.
READ MORE:'Revenge porn' perpetrators face up to 14 yrs in jail – new UK rules
Speaking to BBC5 Live, the Conservative MP said teachers are not doing enough to instruct pupils about the dangers of online abuse.
"What's clear from Ofsted and other reports is that schools are failing to provide young people with the guidance and support they need to be safe online," he said.
"Schools have a part to play in ensuring young people are safe and are kept away from the misery and depression which online abuse can bring about."
The number of children suffering abuse online has more than doubled in the past year. According to the latest polling figures, around 35 percent of children aged between 11 and 17 say they have experienced cyberbullying, compared to just 16 percent last year.
READ MORE:Anti-Muslim trolling 'rampant' on UK Twitter – report
The poll, conducted by internet security firm McAfee, said the rise of new social media platforms means children are constantly exposed to abuse, and that parental attitudes towards internet safety are "too relaxed."
Additionally, a survey conducted by YouGov last year found that two-thirds of teachers in Britain knew of, or witnessed, the bullying of students on the internet, while nearly half of teachers had not taught their classes about staying safe online.