'Revenge porn' perpetrators face up to 14 yrs in jail – new UK rules
Published time: 7 Oct, 2014 12:28
Edited time: 7 Oct, 2014 12:29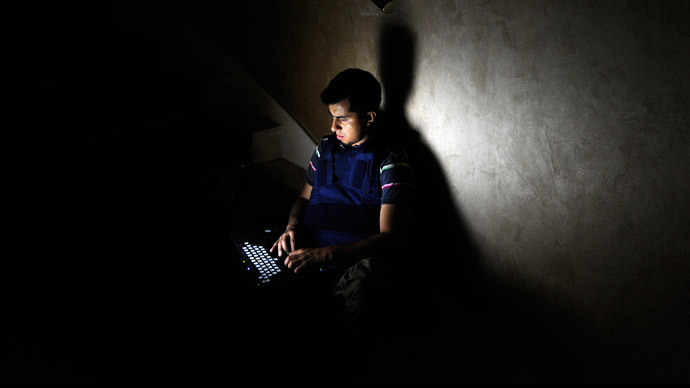 Web users who post explicit photos of former partners online – an act known as "revenge pornography" – could face jail sentences of up to 14 years, under new UK guidelines from the Crown Prosecution Service (CPS).
The guidance, which was updated by the CPS on Monday, states that the most serious cases should be determined by the level of the web user's intent.
Additionally, in cases where pornographic images are used to coerce the victim, the poster should be treated as a criminal under the Sexual Offences Act 2003.
The clarification comes following reports by a number of police forces in England and Wales, who claimed last week they had received 149 cases since 2012 in which pornographic images were used to threaten victims.
However, because of a lack of clarity in the law, only six cases resulted in a prosecution.
Currently, instances of cyber-bullying and trolling online can be prosecuted under articles such as Communications Act 2003, the Malicious Communications Act 1988 and the 1997 Protection from Harassment Act.
However, most existing legislation only applies to people writing abusive messages online, and in most cases does not apply to people posting personal images unless there is a copyright infringement.
"No-one should have to suffer the hurt and humiliation of 'revenge pornography' – a nasty and invasive crime that appears, anecdotally at least, to have increased as social media use has gone up," a CPS spokesperson said.
"The Crown Prosecution Service prosecutes these cases using a range of current laws, and we have now clarified our legal guidance to set out clearly how these cases should be brought to court."
The spokesperson also said that prosecutors and judges would have to take into account the sensitivity of the victim when judging cases of "revenge porn".
"Due to the very personal nature of 'revenge pornography' prosecutors are being asked specifically to consider the impact on the victims involved," they added.
Earlier this year, members of the British House of Lords rejected proposals to make revenge porn a criminal offence, with the appointed chamber's communications committee saying there was "little point" in criminalizing online behavior which was already "impossible to detect".
However, criminalizing revenge porn has been mooted by ministers in the British government, including Justice Secretary Chris Grayling.
Earlier this year, Grayling said the government was "very open" to discussing criminalization in the next parliamentary session, while former Culture Secretary Maria Miller called for new laws to stop the "appalling" act.
Additionally, the Liberal Democrats had called for new legislation to curb the distribution of explicit images without consent, particularly online.
"Whilst the images are often taken with full consent, their dissemination is not," Liberal Democrat MP Julian Huppert told The Guardian.
"The dissemination of these images has ruined lives, destroyed careers and caused untold psychological damage, he said, adding that criminal sanctions should be used against "individuals who breach the privacy of others through these vengeful acts".
Revenge porn has been an issue that has frequently been highlighted by activist groups across the globe, hitting the headlines recently following the mass leak of nude photos of celebrities, including Oscar-winning actress Jennifer Lawrence.