'He must fear Allah now': UK father says son features in ISIS execution film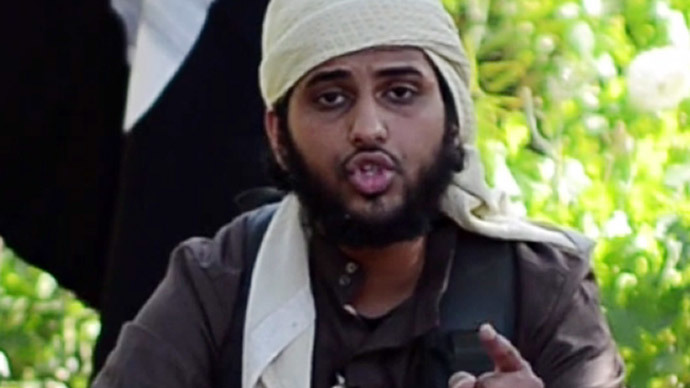 The father of a 20-year-old medical student from Cardiff said on Monday he believes his son was one of a group of 16 Islamic State militants that appeared in a video on Sunday brutally slaughtering Syrian soldiers.
Speaking to the Daily Mail newspaper, Ahmed Muthana said he suspected his son, Nasser Muthana, was one of the jihadists captured on film. Ahmed admitted he could not be certain that the young man was Nasser, but stressed he bore a strong resemblance to the son.
The video shows the beheading of the Syrian army soldiers by foreign fighters among them a German convert. pic.twitter.com/VvSUCtCehy

— Zaid Benjamin (@zaidbenjamin) November 16, 2014
The video, published online over the weekend, depicts the brutal beheadings of 18 officers and pilots, supposedly loyal to Syrian President Bashar Assad. It also announces the death of 26-year-old American hostage and aid worker, Peter Kassig.
Kassig's killing is the fifth such murder of a Western hostage by Islamic State (IS, formerly ISIS) militants.
Read more:ISIS video shows beheading of US hostage Peter Kassig
Asked if he would forgive Nasser if he returned to Britain, 57-year-old Ahmed said, "No, he must be mentally ill – either that or there is something else not right."
"He must fear Allah now for killing people. How can he expect to face Allah if he is killing human beings?"
Welsh-born Nasser Muthana first came to international attention in June when he featured in a propaganda film produced by the IS encouraging others to travel to the Middle East and join him.
British medical student Nasser Muthana in beheading video http://t.co/b4BDbJlYOf Wonder why Muthana family is not interrogated #ISIS

— Sami Bahrain (@sami_bahrain) November 17, 2014
Approximately four weeks later, he reportedly declared that Britain should fear the skills he had developed in Syria. A Twitter account thought to belong to Muthana revealed a picture of explosive devices stored in a garage.
Posted alongside the image was the caption: "So the UK is afraid I come back with the skills I've gained."
Trail of terror
Meanwhile, 26-year-old UK law student Erol Incedal was found guilty on Monday of possessing a bomb-making file on a memory card. A jury concluded the document was likely to be of use to a prospective terrorist. The judgment was issued at a secret terror trial, held at the Old Bailey.
The jury, however, failed to agree upon on whether Incedal had collaborated with others abroad to prepare an act of terrorism. As a result, February 23 has been earmarked as a provisional retrial date.
Incedal had been accused of plotting to target former Prime Minister Tony Blair or conduct an indiscriminate gun attack in London.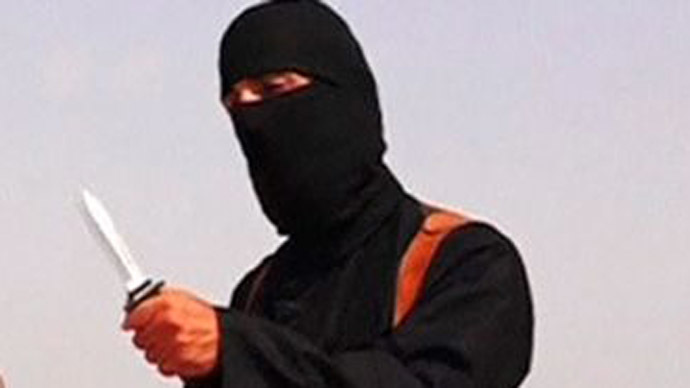 In recent months, the IS published a series of films online depicting the brutal beheading of two British and two American men. Each of the videos featured a masked IS militant clad from head to toe in black wielding a knife. The masked militant, who speaks with a British accent, has been dubbed 'Jihadi John' by UK media outlets.
As distinct from previous videos depicting vicious IS executions, Sunday's film showed most of the IS jihadists unmasked. The young man, thought to be Nasser Muthana, reportedly stood beside Jihadi John in the film.
You can share this story on social media: