ISIS executioner Jihadi John wounded in airstrike - reports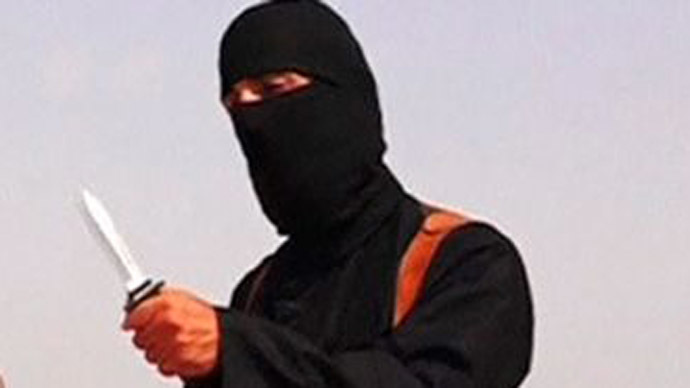 The UK government is looking into reports that the Islamic State executioner, with the British accent, referred to as 'Jihadi John', murderer of UK and US hostages, has been wounded in an airstrike on an extremists' meeting in Iraq.
The Foreign Office said it has received reports that one of the world's most wanted men was injured in a town in Iraq close to the Syrian border nearly a week ago.

"We are aware of reports," said a British Foreign Office spokeswoman in an official statement, Reuters says. "We cannot confirm them."

"We have a number of sources of information coming in," the Daily Mail cited another Foreign Office spokesperson as saying. "The incident occurred last weekend, and so we have received the reports in the last few days. We don't have any representation inside Syria, and so it is difficult to confirm."
The paper added that Jihadi John was wounded by American and Iraqi jets while attending a summit of IS leaders.

The Islamic State leader Abu Bakr al-Baghdadi was also reportedly wounded in the attack, the paper added.

READ MORE: Pentagon cannot confirm if ISIS leader al-Baghdadi wounded in airstrike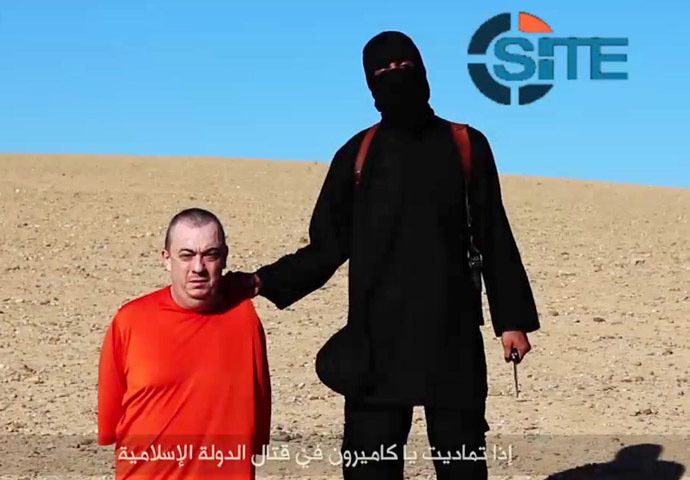 However, Pentagon spokesman Colonel Steve Warren said on Tuesday that US officials can't confirm whether he was killed or wounded in last week's air strike.

'Jihadi John' is believed to be a British national said to have previously executed at least four UK and US hostages.

The executioner with a London accent first appeared in a graphic video depicting the beheading of American photojournalist, James Wright Foley, who had been missing since 2012 after being kidnapped in Syria.

Jihadi John also featured in the execution videos of American journalist Steven Sotloff, a 31-year-old freelance journalist who was kidnapped near Aleppo, Syria in August 2013.

He also killed two British aid workers: David Haines and Alan Henning. In March 2013, Islamic State militants seized 44-year-old Haines in Syria, while he was employed by the Agency for Technological Cooperation and Development (ACTED).
You can share this story on social media: